Recreational drone literally pokes UK toddler's eye out
A boy in the UK has lost his eye after a terrible collision with an unmanned aerial vehicle.

Published Mon, Nov 30 2015 2:51 PM CST
|
Updated Tue, Nov 3 2020 12:02 PM CST
Remember when everyone told Ralphie in the Christmas Story he shouldn't get a BB gun because he'll just "shoot his eye out", and lo and behold, the first thing he did with his Red Ryder was blast a BB into his eye? A recent accident might make you rethink your plans to become a drone enthusiast, as it's been proven those unmanned fliers can be pretty hazardous.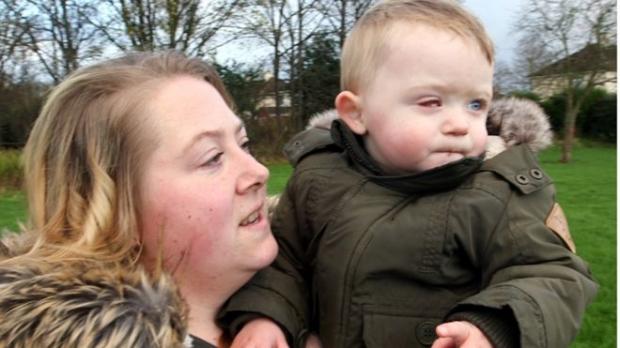 According to the BBC, the blades of a recreational drone sliced an 18-month-old toddler's eye in half after the pilot lost control of the vehicle. "It was up for about 60 seconds," said Simon Evans, a family friend who was operating the drone. "As I brought it back down to land, it just clipped the tree and span round. The next thing I know I've just heard my friend shriek and say 'Oh God no' and I turned around and just saw blood and his baby on the floor crying."
Despite being a seasoned pilot, Simons was unable to keep the UAV from crashing into the toddler. The boy, Oscar Webb, will have to wait before he can get surgery and an artificial eye. The accident will serve as a cautionary tale to parents everywhere and may very well have lasting implications for the future of drones.
Government agencies have started pressing down on drones over the past few years, with the FAA just now instituting regulations. It looks like Amazon might have picked the wrong day to announce its new drone-powered Prime Air delivery service, and it'll be interesting to see if this accident pushes further regulations from international authorities.
Related Tags