It wasn't too long ago that we talked about the $350 custom HOTAS controller for Star Citizen, something the developer worked very closely on with peripherals maker Saitek. Well, the first controllers are about to go on sale.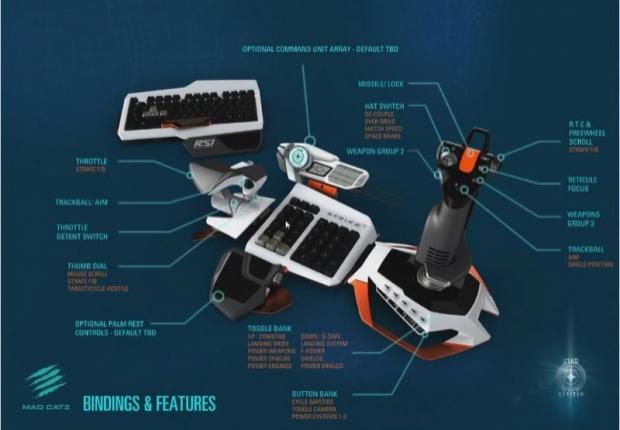 Roberts Space Industries has revealed that the first model of its custom flight sticks would go up for preorder next month, and it will feature a modular design. The throttle and stick will feature integrated trackballs, and it'll be compatible with a matching ten-keyless keyboard and a separate keypad that will sport an interactive OLED display.
Carl Jones, Robert Space Industries' COO, explains: "The idea is that you can split it apart and combine it with other devices". The idea behind this is that gamers will be able to play Star Citizen with a joystick and keyboard, a joystick and throttle, two joysticks, or any combination of the custom controllers.
The system is called Atom, and will be based loosely on the Mad Catz STRIKE 7. Replacing the Cherry mechanical switches, the Atom will sport a "specially engineered membrane which mimics the tactile feel generated by the mechanical keys ... without the resultant excessive noise". The Atom goes on sale on December 16, with the stick and throttle to cost $149.99, while the keyboard will sell for $199.99. The first 2000 units will be signed by Chris Roberts himself.