This robot can build a four-bedroom brick house in two days, no humans
The Hadrian 109 robot can lay a four-bedroom brick house in two days without human help, mortar and all.
Published Thu, Nov 19 2015 11:31 AM CST
|
Updated Tue, Nov 3 2020 12:03 PM CST
Fastbrick Robotics claims that its new machine can lay a four-bedroom brick house in just two days, with zero human assistance during the construction process.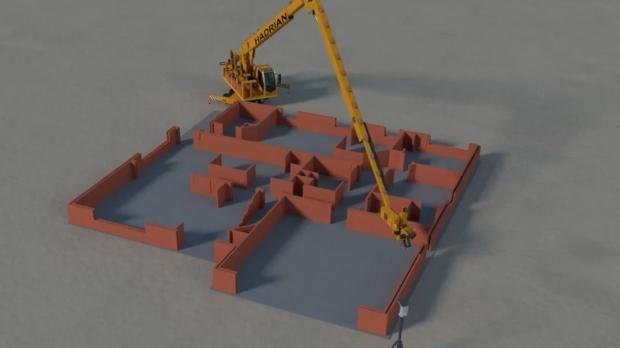 Now beginning to trade on the Australian Stock Exchange, this robotics company has spent over $7 million AU over a 10 year period developing and testing initial super machine, naming it the Hadrian 105. Pooling together $5.7 million AU in capital raising, Fastrick Robotics is now looking into building its Hadrian 109 machine, being the technology capable of this incredible feat.
Utilizing a 3D CAD structure design, much as a builder or architect would, this new technology uses a 28 meter telescopic boom to lay bricks to the configured specifications. The brick mortar is then pumped and applied through the brick-laying head, utilizing a laser alignment system to provide complete accuracy.
Related Tags