Deus Ex: Mankind Divided gets significantly delayed
Deus Ex is the latest big-budget AAA game to get hit by a major delay, and it likely won't be the last.

Published Wed, Nov 18 2015 12:06 PM CST
|
Updated Tue, Nov 3 2020 12:03 PM CST
Eidos Montreal today announced some disappointing news for Deus Ex fans: the newest entry, Mankind Divided, has been hit with a significant delay. Mankind Divided was originally planned to release in February, but has now been pushed back all the way to August to "exceed player expectations".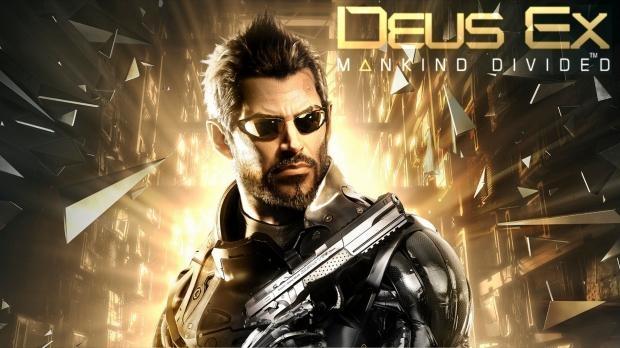 In a recent update, the devs revealed that Mankind Divided will now release on August 23, 2016, pushing back the game into a new quarter of 2016.
"Expectations for Mankind Divided are extremely high, and we not only want to meet those expectations but exceed them," said Eidos-Montreal studio head David Anfossi. "We're confident and proud of the game so far. However, as we are now playing through the game in full we can see that it will require more time in post-production for tuning, iterations, and refinement to meet your high standards. In order to achieve this, we need to move the release date of the game to August 23, 2016."
Mankind Divided's delay isn't a surprise. If you remember our older op-ed coverage on Square Enix's bizarre pre-order scheme for Mankind Divided, you probably saw this coming. In fact I even warned gamers that this would happen, and lo and behold, it did. The reason most people tell you to not to pre-order games is precisely because devs and publishers have already made plans to delay the game after grabbing all that pre-order cash, thus leaving gamers out in the cold.
I believe this is how the games industry now funds its projects; announce a huge game, set a flimsy release date that's pretty much a placeholder to build up hype, open up pre-orders, collect cash for a good window of time, and once you have enough just delay the game. We've seen it time and time and time again--a huge range of AAA games have taken part in this scheme, and it probably won't end any time soon.
So if you're going to pre-order a game, you might want to wait until the actual release date rears its head. Publishers have proven we can't believe them anymore, so we should stop participating in the hype building.
To the frustration of Deus Ex fans everywhere, Deus Ex: Mankind Divided will now release on August 23, 2016, across PlayStation 4, Xbox One and PC.
Related Tags