BioWare teases Mass Effect: Andromeda surprises for N7 day
BioWare has some surprises up its sleeves, but it won't be any huge ME: Andromeda news.

Published Tue, Nov 3 2015 3:18 AM CST
|
Updated Tue, Nov 3 2020 12:03 PM CST
November 7 is a special time of the year for Mass Effect fans across the globe as it signifies the heroic Commander Shepard's N7 callsign. To commemorate this day BioWare usually shows off something new or delivers teasers and does something special, and this year is no different.
In a recent update, the devs at BioWare have teased that gamers can expect "surprises" on N7 day, but at the same time they carefully said there won't be "any major announcements" for Mass Effect: Andromeda. Still though we'll likely see some Andromeda content whether it's a tiny glimpse of footage or maybe a few screenshot hints.
"While we won't have any major announcements for Mass Effect: Andromeda this N7 Day, keep an eye out on Saturday for some surprises that we're sure you'll enjoy."
So far Andromeda has been stealthily developed in the shadows, and the only real updates we've seen are small tidbits from developers and an announcement trailer from E3. That being said a ton of info on Andromeda was leaked a while back, and a lot of the leaked info was confirmed in the short reveal E3 trailer.
Fans are eager to hear more about the evolution of the Mass Effect franchise, and it looks to be one of the most advanced BioWare games ever created. We can expected Andromeda to release on December 2016 across PS4, Xbox One and PC.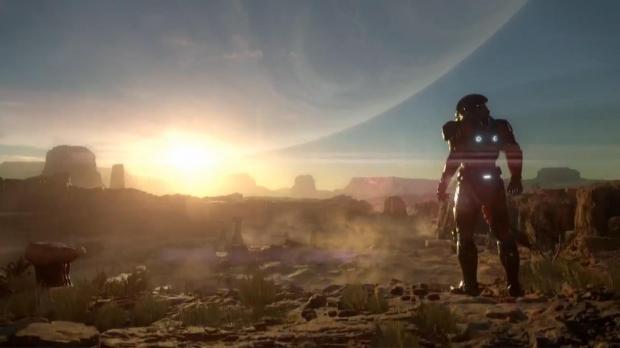 Related Tags