Black Ops 3 campaign lets you fast-forward right to the end
Players will have full access to all campaign missions in Black Ops 3, letting them jump right to the end if they choose.

Published Tue, Oct 13 2015 4:54 PM CDT
|
Updated Tue, Nov 3 2020 12:03 PM CST
In an effort to give Call of Duty players more freedom, Treyarch has revealed that all levels of the game's campaign will be accessible when the game ships this November.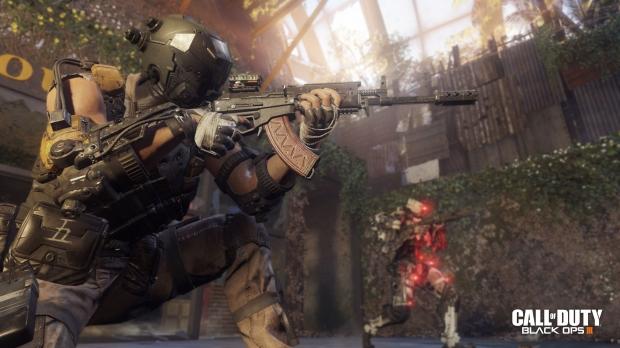 "[This new feature] gives players the flexibility to consume the content how they want," Jason Blundell, the director and manage of Call of Duty campaigns at Treyarch, told Eurogamer. "The unlocking level system is an archaic mentality we've had since we did bedroom development back in the day - you do this, then go on to the next one. Consumers and game players in general are far more mature these days. There are so many things vying for our interests today. It's about, how do they want to consume it? Maybe they put it down on level two, and then they're in work the next day, and some guy says, 'dude, you've got to check out level four!' And he's like, 'okay, I'll have a quick look.' That's totally fine. I think it's their choice."
This is a surprising move that seems to hint at the instant gratification culture of specific game genres. This looks like somewhat of a killing blow to the coherency of singleplayer campaigns, and Treyarch has delivered the ultimate concession to gamers who don't want to take the time to beat missions.
To me, this isn't the best way to go about this. We all know that singleplayer is usually a second-thought to the big bread-winning juggernaught that is Call of Duty's multiplayer, but it's still an important part of the game. It tells a story, it spins a narrative that's inherently tied to the game itself, and ultimately sets the tone and explains what's happening in the franchise.
Personally I think Activision and Treyarch should move to more branching missions with different outcomes rather than just letting players rewind and fast-forward the game at will. This spoils the surprise and ruins the magic, and seems like a move to get singleplayer out of the way so you can go right into multiplayer, which earns both companies most money.
Letting players jump right into the last level obliterates a consistent timeline of events and goes against the natural order of campaigns. If you want people to actually play the campaigns rather than skipping them, then start to fill the stories with quality content. It's up to developers to find the right balance of narrative-driven story and action, and for years Call of Duty campaigns have done this quite well (except for the disasterous Advanced Warfare).
Considering Activision's blunder that led to Blops 3's campaign being nixed on Xbox 360 and PlayStation 3, it looks like the publisher isn't concerned with singleplayer campaigns any more. That's a shame considering how good the trailers have been, especially the game's reveal trailer all those months ago.
The bottom line here is that campaigns are important, and they form a complete picture when complimented with multiplayer. Now that things are changing and publishers are intent on hitting it big time after time with sure-fire sales, it looks like campaign might eventually just be phased out. I mean really, you wouldn't skip to the last episode of a Netflix show would you? It's strange to see Treyarch make this move, and hopefully it's not an indicator that singleplayer is actually dead.
Related Tags