Rather than sticking to pre-defined PR lines, Xbox boss Phil Spencer really takes the executive rigamarole out of his interactions with the public. More than once we've seen and heard Spencer say and do things that shows he's really on the same level as gamers, and now he's actually delivered some level-headed responses to Xbox LIVE disruptions.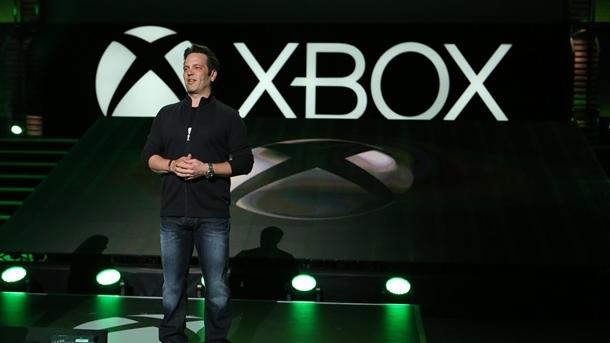 When a huge global service like Xbox LIVE is down, it prevents millions of users from playing their games on their off hours or even watching Netflix. Interruptions are a big deal especially during the holiday season when users are downloading day-one updates, firmware updates, or trying to play online-only games like Destiny. Phil Spencer knows that downtime is a huge inconcenience, and even went so far as to say that it makes Xbox gamers actively distrust Microsoft.
Yesterday Xbox LIVE was down for quite some time on the Xbox One. When an everyday fan asked Spencer what was wrong with Xbox LIVE, he opened up and actually answered: "We are on the issue, apologies. We know the issue and what the fix is, shouldn't be too long," Spencer said, adding in the following: "We have to earn [your] trust, each day, and I know service disruptions hurts that trust."
The Xbox LIVE service is marginally more reputable in stability than Sony's PlayStation Network. The PS Network has been knocked offline by DDOS hacks on many occasions, not to mention the infamous 2011 hack which exposed millions of users private data.
While Sony arguably has one of the worst online services (in terms of stability) the company doesn't deliver wholehearted and real responses like Spencer does. All we seem to get is PR-speak, acknowledgement and sorries from execs, and maybe a free token or PS cash for our trouble.
Phil Spencer's words are right on the money. The service being offline can measure from a minor inconvenience to a huge let down, especially on Christmas day or that one day of the month you had scheduled to do Destiny's The Taken King raid. The blame lies in the service provider's court, especially in an age where gamers have to pay an extra $40-50 a year just to play their online games.
Let's hope Microsoft beefs up their server infrastructure to prepare for the holiday season. With all of the Xbox One bundles flying around there's likely to be many more Xbox players joining the ranks. If the past is any indicator we can expect the PlayStation Network to be down for a full week or so in the holidays.