CEO raises AIDS medication price by 4100% overnight
Turing Pharmaceuticals CEO increases the price of its HIV/AIDS medication by 4100% overnight.

Published Tue, Sep 22 2015 4:35 AM CDT
|
Updated Tue, Nov 3 2020 12:03 PM CST
Turing Pharmaceuticals is in the headlines today for all the wrong reasons, increasing the price of their HIV/AIDS medication from $13.50 per pill to $750 per pill, overnight - an increase of an insane 4100%.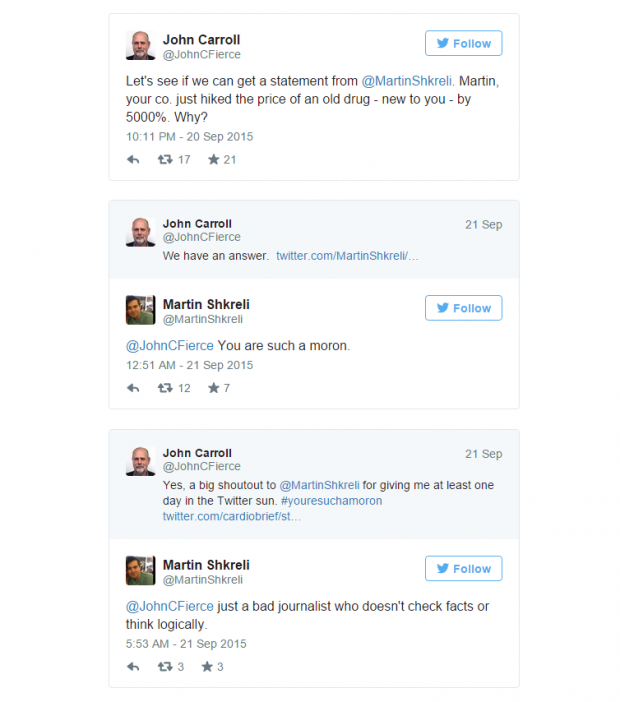 Daraprim, the medication in question, has been on the market for 62 years now, and is the "standard of care for food-borne illness called toxoplasmosis caused by a parasite that can severely affect those with compromised immune systems. Turing purchased the rights to the drug last month and almost immediately raised prices", reports The Washington Post.
The story gets worse, with consumers taking to Reddit to boycott the company's products, saying that they want new laws that would prevent this price gouging from happening in the future. The editor daily newsletter on the industry, John Carroll of Fierce Biotech, asked Turing's CEO, Martin Shkreli about the huge price increase. Things took to Twitter, where Carroll asked: "Let's see if we can get a statement from @MartinShkreli. Martin, your co. just hiked the price of an old drug - new to you - by 5000%. Why?". The response from Shkreli was explosive, where he straight up said: "You are such a moron".
Related Tags