Without a firm release date from Eidos Montreal, we don't yet know when Deus Ex: Mankind Divided will be released exactly, except for sometime in 2016. But something we do know, is that it will ship with support for DX12 on day one.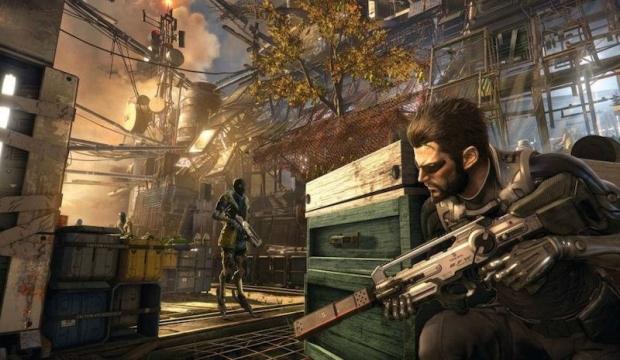 I had a lengthy chat with AMD's Chief Gaming Scientist, Richard Huddy, earlier today about all things DX12 and Asynchronous Shaders, where AMD talked about having their technology and support in Deus Ex: Mankind Divided. Since they used Mankind Divided in their own internal materials, I thought I'd ask if we'd see DX12 support at launch. Huddy replied, saying that Deus Ex: Mankind Divided would indeed launch with DX12 support.
Not only that, but Mankind Divided will also include AMD's own TressFX Hair 3.0 technology alongside DX12. The news to take away from this is that we've just had a confirmation of DX12 support in Mankind Divided out of the box. I had a suspicion that it would launch with DX11 support and would later be patched with DX12 support, but it looks like we can expect DX12 support straight off the bat. Additionally, I pushed Huddy to see if we will see a built-in benchmark for Deus Ex: Mankind Divided, as it would be the best example of testing the differences between DX11 and DX12. Huddy confirmed that Mankind Divided will include a built-in benchmark, too.
With Deus Ex: Mankind Divided set to be one of the bigger releases of 2016, AMD will have a slight edge when it comes to choosing a GPU next year. The addition of a built-in benchmark is great news, so expect us to do a full analysis of Deus Ex: Mankind Divided when it launches next year, comparing all the GPUs on the market at the time.