The Xbox One's new November update is pretty significant and isn't just about a faster UI. A huge library of backward compatible Xbox 360 games will be supported, and every single one of them will have the full range of functions afforded to Xbox One games.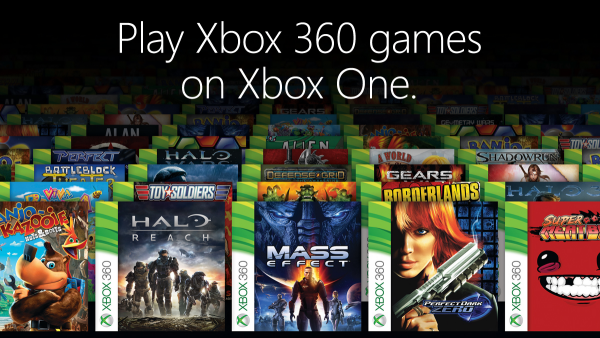 Backward compatibility is one of the most-requested features in the current generation of consoles, and Microsoft has one-upped Sony by adding the feature to Xbox One consoles. Come November, all Xbox One owners will be able to play 100 different Xbox 360 games on their consoles, with "hundreds more" coming in the months ahead.
Rather than just adding the feature and calling it quits, Microsoft has gone lengths to make the transition from curent-gen to last-gen as smooth as possible. Users will be able to upload their saved Xbox 360 game data to the cloud and download it to the Xbox One to pick up where they left off. But the most impressive feature is that all 100 backward-compatible games will be treated just like Xbox One games with integrated DVR recording and customization via Upload Studio, screenshot snapping and sharing, and cross-platform streaming to Windows 10 PCs.
This is a pretty big step in the Xbox One's evolution and represents a leap over Sony's lackluster subscription/rental PlayStation Now storefront. If Microsoft can continue this momentum we might see a big spike in console sales over at Team Lime Green--an estimated 202,000 Xbox One consoles were moved in August, according to NPD's findings.
Windows 10 integration is the key to the console's new triggered evolution and it'll be interesting to see how it continues to take shape in the future, especially with DirectX 12 on the horizon.