iPhone 5S deflects a bullet during armed robbery
One Fresno State student owes his life to Apple's aluminum-encased smartphone.

Published Tue, Sep 8 2015 1:11 PM CDT
|
Updated Tue, Nov 3 2020 12:04 PM CST
Apple's iPhone 5S aluminum-encased body has held up in drop tests, but how far does its durability go? Is it strong enough to deflect a bullet from a semi-automatic handgun? A Fresno State student found out the hard way and now owes a life debt to the metallic mobile.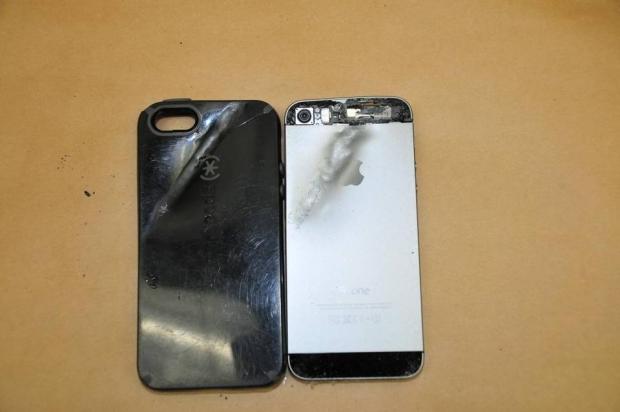 According to Fresno police reports, the college student had just arrived at his campus-side apartment when a mysterious stranger approached him from behind, got the student's attention, and fired a single shot into the victim's upper leg. The impact shattered the iPhone 5S' screen in his pocket and miraculously protected the flesh beneath. The victim was completely uninjured.
The phone was encased in a polycarbonate Speck "SmartFlex case", so when combined with the stock aluminum shell that's two layers of protection...but who would have ever thought it'd be enough to stop a bullet? I can't even begin to calculate the odds of such an impact, but they have to be tremendous.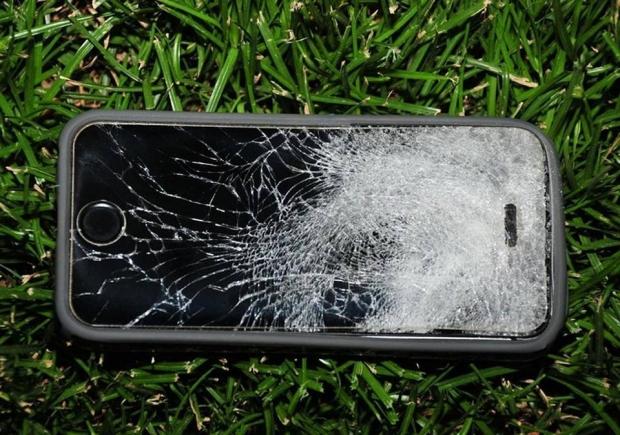 After firing the semi-automatic handgun the suspect stole the victim's college HP laptop and fled on foot. Police are still investigating and searching for the assailant, but I have a feeling that the survivor will have a whole new outlook on life and on Apple products. Just imagine if he had gone with a different phone he might not be alive today.
Related Tags