'Force Awakens' actor blasts 'ludicrous' secrecy
Actor likens Lucasfilm owner Disney to secret-state Russia.

Published Mon, Sep 7 2015 12:12 AM CDT
|
Updated Tue, Nov 3 2020 12:04 PM CST
Actor Anthony Daniels, the man who bought C-3PO to life in all six 'Star Wars' films has blasted the next entry in the franchise for its slavish occupation with secrecy. Speaking to The Guardian ahead of the release of the seventh 'Star Wars' film; the upcoming 'Force Awakens'.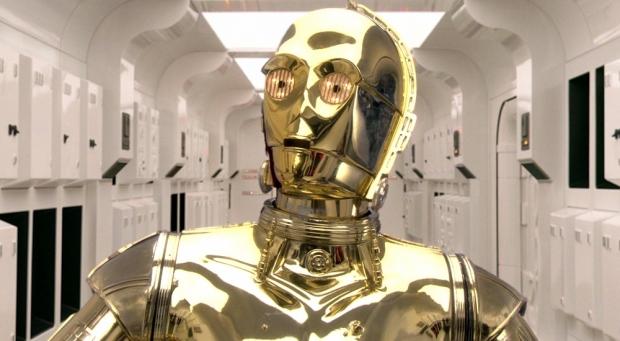 "The secrecy has been beyond ludicrous.. For heaven's sake, it's a movie. When I got the script, it was typed in black on paper of the deepest red so you couldn't photocopy it. I got a hangover just reading it." Andrews continues, relaying a social media faux-pas which bristled representatives from new franchise owners Disney. "I said that I'd met so-and-so. An actor who plays a ... thing in the film. A character. Immediately I received a message from Disney: 'Remove the tweet! You're not allowed to say that!' Honestly. It's a kind of Kremlin attitude. Look, I know perfectly well not to tell you now what I'm giving you for a Christmas present because it would spoil the surprise. And these films are all about opening the box on Christmas Day."
'Star Wars: The Force Awakens' hits cinemas worldwide in 2D, 3D and IMAX screens starting from December 17th, 2015.
Related Tags