Xbox One Mini isn't real, says Phil Spencer
Xbox division head squashes rumors that a smaller disc-less Xbox One will be unveiled in October.

Published Sat, Aug 29 2015 3:57 PM CDT
|
Updated Tue, Nov 3 2020 12:04 PM CST
Official Xbox boss Phil Spencer has shut down the rumors that the Xbox One console will be getting a slimmer SKU this October.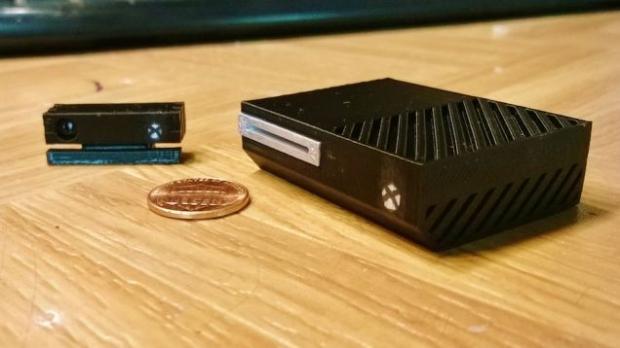 Rumor has it that Microsoft is set to announce the Xbox One's new hardware refresh, the Xbox One Mini, alongside the Surface Pro 4 and Lumia 940/940 XL in October. But according to Xbox's own Phil Spencer the speculation is all for naught; in a recent Twitter exchange, Spencer confirmed the news is "not real".
The reports claim that the Xbox One Mini will be 1/3 the size of the current VCR-sized behemoth, with the extra space allocated thanks to the carved out Blu-ray disc drive. This would effectively make the slim console a digital-only system, and the SKU would be marketed at a lower price point.
While the specifics might not be true, we do know that a slim Xbox One is indeed possible. Last year AMD let slip that it had shrunk the Xbox One's 28nm APU into a more efficient 20nm form factor. The 20nm APU, which is 1.9 times denser than the previous model, could lead to speeds up to 30% faster with 25% less power draw, and as a result it would be a perfect fit for a console refresh.
Additionally one could note that Spencer's response doesn't exactly negate that Microsoft is working on a slim model--it could be argued his answer mean that the system won't be revealed in October, or that the rumor got the exact specifics wrong.
Related Tags