The Witcher 3 sold over 6 million copies in six weeks
CD Projekt RED hits it big with its stunning magnum opus RPG.

Published Wed, Aug 26 2015 3:32 PM CDT
|
Updated Tue, Nov 3 2020 12:04 PM CST
Today CD Projekt RED has announced that its celebrated dark fantasy RPG The Witcher 3: Wild Hunt cleared an impressive 6 million copies sold within the first six weeks of its launch.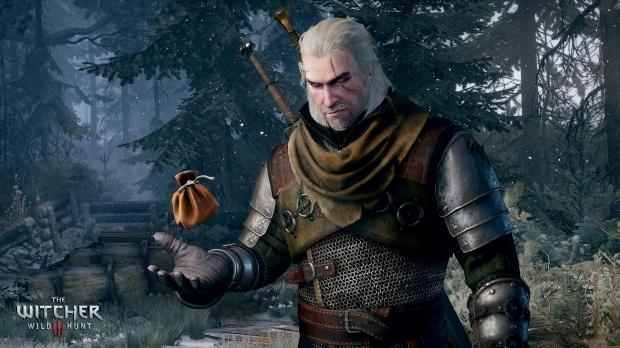 "We've just concluded our shareholder conference where we announced that The Witcher 3: Wild Hunt family got a bit bigger -- we sold over 6 million copies of the game in six weeks since launch," CD Projekt RED studio head Adam Badowski revealed. At $60 a pop we can estimate that CDPR made a whopping $360 million in less than two months from its magnum opus. Wow.
CDPR isn't about to let all that success go to its head, and Badowski affirms that the studio isn't going to let cash compromise its artistic vision. Ultimately gamers come first to CDPR. "One could think we have six million reasons to be happy and that's it," Badowski said. "Yes, six million copies is a great achievement for a company making RPGs, but this business is not only about that. If our games are a gallery of sound, picture and text - you are the visitors of this gallery. To an artist, there's no sweeter sight than people enjoying their work. That's why, in the name of all the devs in the studio, I'd like to say thanks to each and every one of you."
As a longtime fan of everything fantasy--from games to novels and films--I can say that The Witcher 3 is one of the best fantasy experiences in existence today, and it's refreshing to see CDPR hit it big. With all of that money the studio will be able to continue making great games--including the upcoming futuristic dazzler Cyberpunk 2077.
The Witcher 3 adventure isn't over just yet--the game will be getting two new expansion packs, both of which are so expansive that when combined "they will be like the length of The Witcher 2". Plus CDPR just introduced a new set of Witcher 3 modding tools to allow users to tweak the game as they see fit.
Related Tags