Kojima heralds the end of an era in new Metal Gear Solid V trailer
Hideo Kojima's new MGSV trailer punctuates the end of a decade-spanning era of tactical stealth excellence.

Published Tue, Aug 25 2015 11:13 AM CDT
|
Updated Tue, Nov 3 2020 12:04 PM CST
The last trailer for Metal Gear Solid V: The Phantom Pain went live today, and it feels like Kojima's heartfelt goodbye to fans across the world.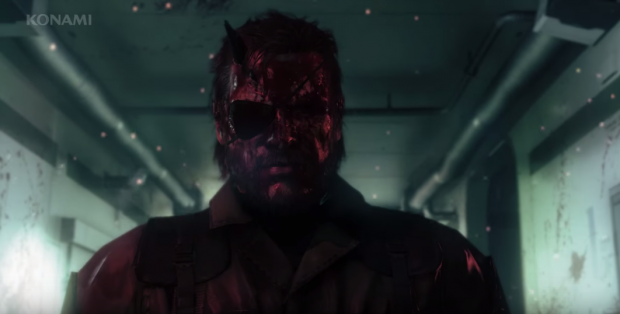 Hideo Kojima's new (and final) Metal Gear trailer has a very distinct air of finality to it, and the feels are quite overwhelming. Everyone wants to play Metal Gear Solid V, and for good reason. But at the same time it represents the end of an era; when MGSV releases, it will be the last true Kojima MGS game we'll likely ever see. Sure Konami says that it'll make more Metal Gear Solid games in the future, but it won't ever be the same. It just won't be the same.
Although the footage is labeled as the launch trailer for Metal Gear Solid V: The Phantom Pain, it's more of a kind of epitaph on the gravestone that is MGS in its current form; a sort of eulogy read during the funeral of the series. We're sad to see it go, but we're also glad it's been around since 1998 and that we'll get one last hurrah before it's over. And the end will be anything other than a quiet slip into death--Kojima's MGS will go out with an explosive bang.
Things are changing, and the new trailer is like the last fleeting memories one feels right before the end--those snippets of inner reflections that recount decades' worth of experiences. If Metal Gear Solid is indeed dying, then these are its last memories before it slips into the void.
Perhaps the rift between Hideo Kojima and Konami will heal and MGS will rise like a phoenix from the ashes...but no one counts on it.
The Phantom Pain will likely be the punctuation mark on Kojima's immortal legacy within the series, but even though it might be the end for Metal Gear, Kojima lamented yesterday on his 52nd birthday that he would "continue to create content the rest of his life".
Metal Gear Solid V: The Phantom Pain releases worldwide across all platforms a week from today, and the game is currently sitting on a hard-earned Metacritic rating of 95 with strong praise and accolades from current reviews.
Related Tags