Double your DualShock 4's battery life for just $5
Want more juice for your PS4 controller? Pick up a beefier battery for about $5.

Published Sat, Aug 22 2015 5:44 AM CDT
|
Updated Tue, Nov 3 2020 12:04 PM CST
Want your DualShock 4 to last longer? The solution is simple--just swap out the battery.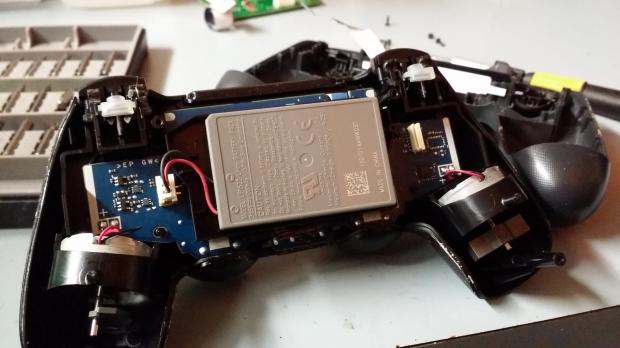 With a sleek feel and an innovative touchpad, the PS4's wireless DualShock 4 controller is arguably one of the best controllers in recent memory, but it has one problem: the power-draining lightbar. Although the lightbar is a nifty little feature that actually changes color to signal in-game interaction, most PS4 users would be happy to nix the light just to get some extra usage time before having to recharge.
The easiest solution is simply unscrewing the DualShock 4 and swapping out its stock 1,000 mAh battery and replacing it with this 2,000 mAh battery for just $4.32 which will double its battery life. Or you could spend $13 for Nyko's PS4 PowerPak.
When the PS4 first shipped one of the major complaints was the controller's absurdly short lifespan. I mean what's the point in having a wireless controller if it needs to be recharged often? Might as well just plug it in with a long USB and play that way. To help alleviate this frustration Sony eventually rolled out an update which let users dim the DS4's lightbar, but the Japanese console-maker didn't give us a skill switch.
Meanwhile there's still a number of things you can do to squeeze out more controller playtime, including turning off vibrations, lower the controller's speaker volume and of course the obvious turning it off when not in use. Many gamers would be happy to just cut the lightbar's cord altogether, but being able to get twice the battery life for less than a fiver isn't exactly something we can complain about.
Picking up some extra replacement analog sticks probably wouldn't be a bad idea either, seeing as the rubber tends to wear off quite easily.
Related Tags