Thecus Technology has launched the 7-bay N7770-10G and 8-bay N8880U-10G NAS units, aimed at helping businesses increase their storage abilities.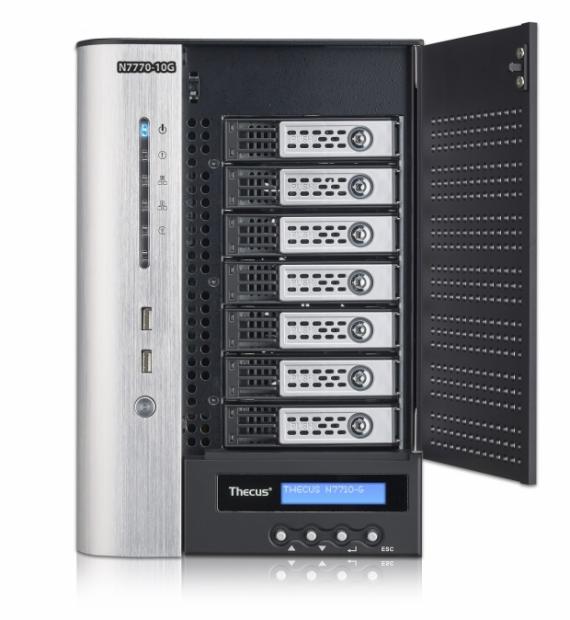 The 10G NAS features Intel Core i3 (3.3 GHz), 8GB DDR3 ECC RAM, and a 10G PCIe card - offering SATA drives with NAS stacking. Each unit has 6 USB 2.0 ports, and USB 2 x 3.0 ports, 1 HDMI port, with support for 3.5" and 2.5" SATA HDDs or SSDs.
Both the N7770-10G and N888U-10G run the Thecus OS5 software, a Web-based OS making advanced data management easier. More than 700 apps focused on data backup, content management, multimedia, and other critical business features are available in the Thecus App Center.
"Innovation has been and continues to be at the very pinnacle of our success at Thecus," said Florence Shih, CEO at Thecus. "Today's growing businesses require a complete storage solution that can fulfill day-to-day operations and adapt to unforeseen circumstances and new innovations. With cutting-edge hardware, a comprehensive set of data management features, and attractive price points, these next-generation NAS provide an ideal business storage solution."