Verizon is testing out new fiber system that scales to 80Gbps
Verizon is testing a next-generation passive optical network, capable of between 10Gbps and 80Gbps.

Published Wed, Aug 12 2015 12:18 AM CDT
|
Updated Tue, Nov 3 2020 12:04 PM CST
Verizon has teased that it has successfully tested out its new, insanely fast fiber-optic technology that goes by the name of next-generation passive optical network, or NG-PON2.
This new technology is capable of blasting speeds to users at anywhere between 10Gbps and 80Gbps, enough to download many Blu-ray movies in just a few seconds. The new technology uses an optical line terminal (OLT) which is capable of generating four wavelengths of light, each capable of transmitting data at 10Gbps down, and 2.5Gbps up.
Verizon's impressive new technology is capable of transmitting both the current GPON (or Gigabit-capable Passive Optical Network) as well as the new, insanely quick NG-PON2, simultaneously. The system is even capable of switching between the four wavelengths in the case of something going wrong, where it can quickly restore the 10Gbps connection.
Verizon is betting on the future of 4K video streaming, which will require much higher speeds than what is being made available through DSL and cable services. The company is issuing "requests for proposals" for the hardware and software required for its new FIOS service later in the year, with no word on when it'll arrive. But expect businesses to receive it first.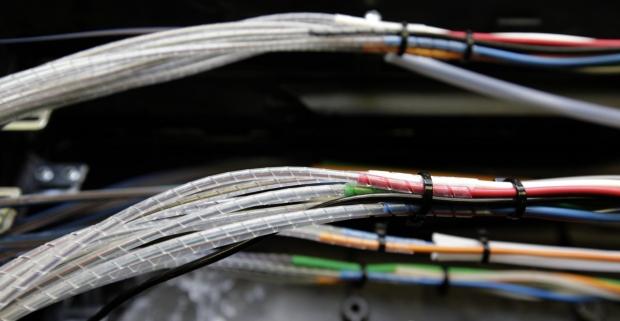 Related Tags