Xbox boss wants more first-party games, less third-party deals
Xbox's Phil Spencer talks Microsoft's long-term strategies concerning the Xbox One's games library.

Published Sat, Aug 1 2015 10:35 PM CDT
|
Updated Tue, Nov 3 2020 12:05 PM CST
At the China Joy 2015 expo, Xbox division boss Phil Spencer lays out his long-term strategy that calls for Microsoft to develop original first-party exclusives rather than having to rely on third-party games.
"My strategy is more around our own first party franchises, and investing in franchises that we own, and probably fewer exclusive deals for third party content. I want to have strong third party relations, but paying for many third party exclusives isn't our long term strategy."
In less than a week we'll see Spencer made good on his words when key Xbox One exclusives like Halo 5, Quantum Break, Crackdown, Gears of War 4 and Scalebound steal the show at this year's Gamescom conference. Microsoft has announced the Xbox Gamescom lineup and will stream the event across Xbox LIVE and the official Xbox website on August 5-6 at 9:00am PDT (12:00pm EST).
Since Sony won't be at Cologne, Germany for the show Microsoft has a rare opportunity to flex their muscles without competition. Contrary to Spencer's plan, Sony's PlayStation 4 library consists of mostly third-party titles with older cross-platform indies bolstering the AAA releases. The decision to strengthen a unique library of exclusives is a smart move on Microsoft's part considering both systems share a number of high-profile games. This strategy might help push Xbox One console sales in the future, but for now the PS4 continues to dominate the charts.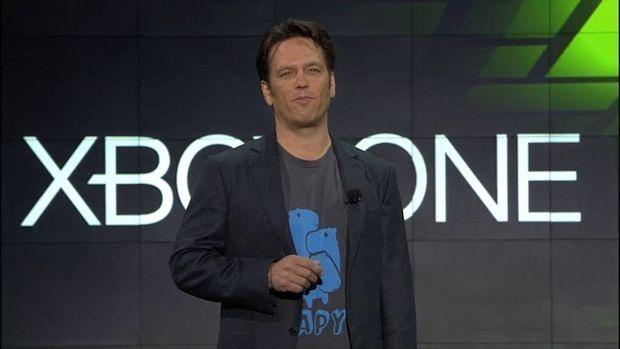 Since there are fifteen Xbox One exclusives in the pipeline (see list below), one could argue that Spencer's plan has already come to fruition. It'll be interesting to see what Microsoft announces at the show in the coming week.
Halo 5: Guardians

Crackdown

Forza Motorsport 6

Gears of War 4

Scalebound

Fable Legends

Quantum Break

Sea of Thieves

Cuphead

Rare Replay

Gears of War: Ultimate Edition

Inside

Below

Ashen

Recore
Related Tags