Teenagers on social networking sites too much could cause problems
Teenagers spending too much time on social networking sites could be at risk of mental health problems?
Published Thu, Jul 30 2015 9:01 PM CDT
|
Updated Tue, Nov 3 2020 12:05 PM CST
Teenagers on social networking sites like Facebook, Twitter, and Instagram for more than two hours per day are more likely to report higher psychological distress, poor mental health, or suicidal thoughts, according Ottawa Public Health.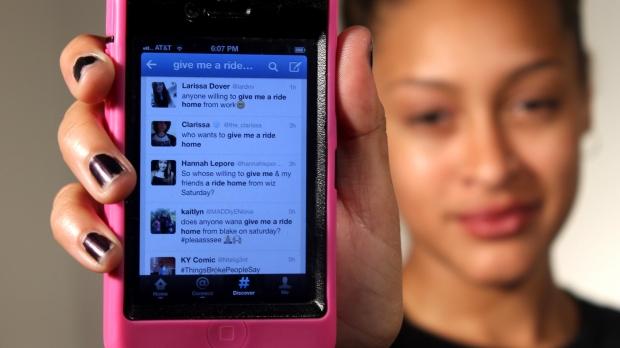 Considering the study took a look at all social networking websites, it's a rather frightening revelation - especially with more younger folks logging social media time using their smartphones. They are never really far away from Facebook or Twitter.
Researchers analyzed data from students in seventh grade up to grade 12, with 25 percent reporting at least two hours of daily social networking time. They took a closer look at correlations between the amount of time logged on social media to self-reports of mental health and psychological well-being.
Instead of just trying to tell teenagers to stop using social media as much, which would be a futile effort, more should be done to provide mental health resources directly on the social media sites:
"This is where we see social networking sites, which may be a problem for some, also being a solution," said Brenda Wiederhold, Editor-in-Chief at the Interactive Media Institute. "Since teens are on the sites, it is the perfect place for public health and service providers to reach out and connect with this vulnerable population and provide health promotion systems and supports."
Related Tags