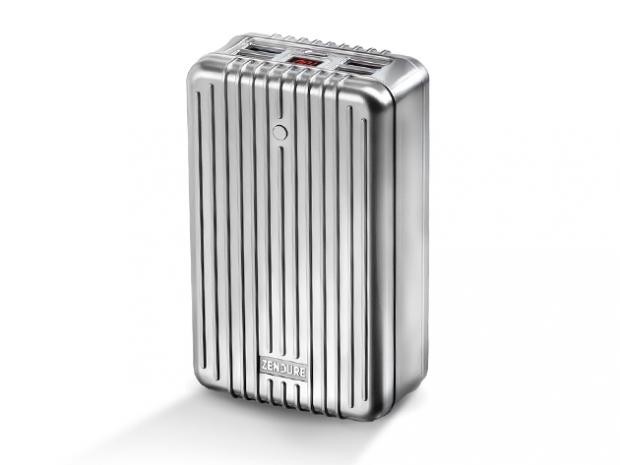 We sometimes feel a little like Goldilocks when we go in search of a great external battery. Some are too bulky. Some aren't powerful enough. So when we find one that's just right, we're obviously going to share the great news with you. Even better news? We're making the A8 Pro 25600mAh external battery available for just $69.95 at TweakTown Deals, a savings of 53%.
Here's why you'll love it:
It's almost indestructible. Need proof? The guys who made the A8 tested its durability by driving a car over it...and it didn't leave a scratch. Yeah, seriously.
It's powerful. Use the A8 Pro to charge up to four devices simultaneously
It's fast. Zen+ technology maximizes charging speed by automatically detecting the device in each port and adjusting the output for that device.
It's compact. At less than five inches long and three inches wide and weighing just a pound, it's easy to bring the A8 Pro with you wherever you go.
It retains its charge. Not using the A8 Pro? It'll retain up to 95% of its charge even after half a year without use.
Get the A8 Pro 25600mAh external battery for $69.95 at TweakTown Deals. Add it to your cart now!