YouTube isn't playing nicely with Streamus, a music Chrome app
YouTube makes rash demands with harsh deadlines for Chrome music streaming app, Streamus. Full email correspondence within.
Published Jul 12, 2015 5:55 PM CDT
|
Updated Wed, Jul 27 2022 3:36 AM CDT
1 minute & 30 seconds read time
Among the funny cat photos, former-CEO Ellen Pao hate and some interesting life tips, Reddit has become a way for those without a voice to speak up with concerns. In comes Reddit member BAM5, letting /r/Music know that Streamus, a Google Chrome web stream application, has been allegedly bullied by YouTube in the recent past due to a failed acquisition.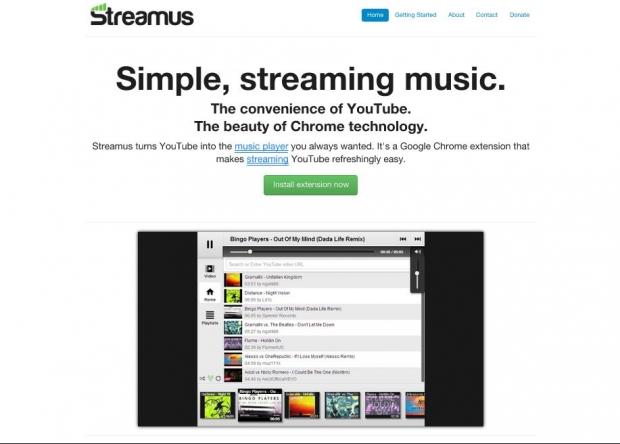 The story is quite long winded and consists of a summary section, numerous emails between the sole developer and a YouTube employee, alongside notes in various sections touching back on previous points. If you wish to read the whole email chain, you can check it out here.
The summary states that after failing to contact YouTube personally, the team got in touch with Sean Anderson (the developer) after an article on TechCrunch saw Streamus rise of 70,000 users. YouTube voiced its concerns that video playback on Streamus would not halt whenever the tab is minimized, advertisements weren't functioning correctly (turned out to be YouTube's issue) and there were also some video display issues ensuring that the video was not prominent enough when being played.
The team offered Anderson an opportunity to join its team, offering him a paid-for trip in order to meet with them for an interview. Upon Anderson denying this, the tone of conversation was changed - with YouTube making demands and contradicting itself, whilst putting Anderson under extremely tight deadlines with the threat of complete removal from the Chrome store.
The main issue came with the minimization as mentioned previously, upon fighting this point with YouTube, Anderson pointed out that no where in the TOS does it list that a YouTube video shall stop playing whenever a tab is minimized, further stating that this process does not even happen on YouTube itself. Once challenged directly, YouTube has reportedly stopped replying completely.
It's well worth a read of the complete summary in order to understand what's going on in full, you can also join the discussion here.
Do you think what YouTube is doing is right, or is it bullying a small-time developer into submission? Whatever the outcome, we feel for the poor developer who has had to pull all-nighters and short deadline demands by YouTube in order to keep his dream afloat.
Related Tags