It's no secret that Deus Ex games don't shy away from sometimes touchy subjects, and while Deus Ex: Mankind Divided has its own curious plot points, don't expect Eidos Montreal to directly touch on religion.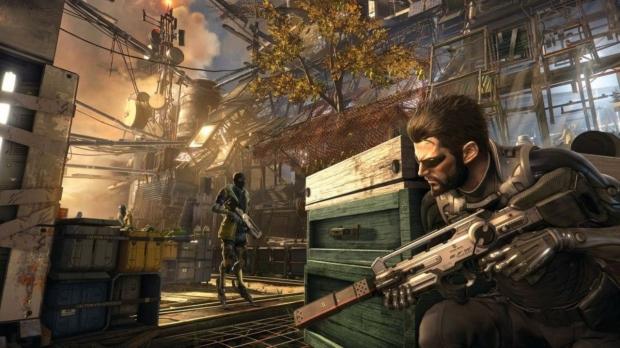 "One thing that we never touch on from the front is religion," said Jean-Francois Dugas, game director at Eidos Montreal, in the latest issue of GamesMaster. "The subject we're tackling, it goes into religion from the aspect of do we choose to play God or not? But we try to keep it as agnostic as we can because the field is too sensitive. We also don't want to be offensive in any way, or tackle something we don't really understand ourselves. Instead we distill transhumanism, and what it does for human beings regardless of your beliefs."
Eidos Montreal showed off the game during E3 2015, and featured a game preview and a second portion demonstrating its actual gameplay. The studio wants to focus on allowing players to mix in a bit of stealth and head-to-head action, providing gamers the chance to play through the game how they feel most comfortable.
Deus Ex: Mankind Divided will launch sometime in 2016 for the PC, Microsoft Xbox One, and Sony PlayStation 4.