If silent is what you're seeking, ASUS has now shown off its Radeon R9 390 and Radeon R9 390X cards featuring an all-new triple-fan STRIX DirectCU 3 cooling setup - this technology ensures that all the fans are switched off when the card is at idle, quoted by TechPowerUp as "common desktop / light-3D loads."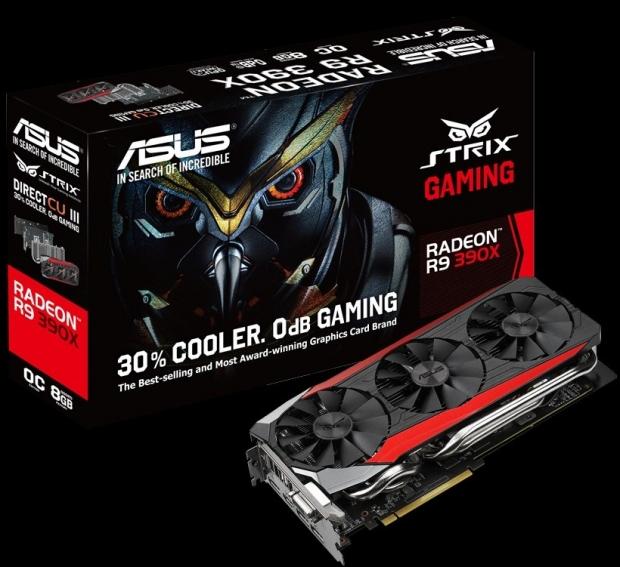 With this air cooler said to be identical to that seen in the NVIDIA GeForce GTX 980 Ti STRIX, ASUS has developed a giant aluminum fin-stack heat sink, attached to the GPU by four 10mm nickel plated copper pipes and cooled by three 100mm fans.
Complete with a 50MHz core overclock when compared to the 1000 MHz reference, the R9 390 STRIX is slightly edged out by the 390X which sits at 1070 MHz compared to 1050 MHz reference.