Forget news that North Korea has landed a man on the sun, the reclusive country claims it has done something to benefit mankind. North Korea's supreme leader, Kim Jong-Un, says his country has successfully cured AIDS, Ebola, SARS and MERS using a single "miracle drug."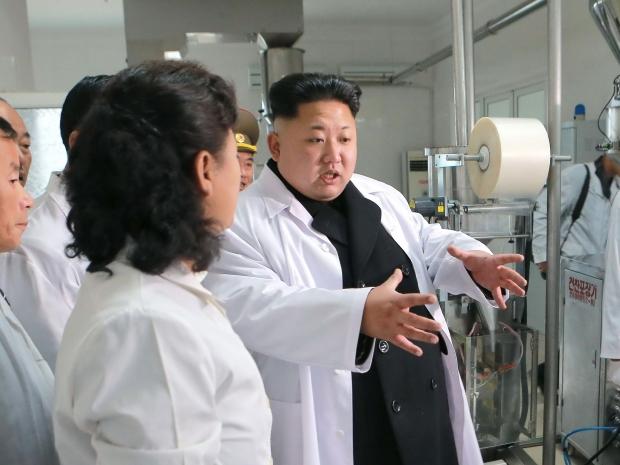 The Korean Central News Agency of the Democratic People's Republic of Korea made the announcement at the same time South Korea is facing a growing number of MERS cases. However, using the Kumdang-2 drug, which North Korea says is injectable, could also be used to help treat "a number of cancers."
"The researchers insert rare Earth elements (REE) into insam (ginseng) by applying the micro-elementary fertilizers of REE to the fields of insam," said Dr. Jon Sung Hun, in a statement to the KCNR. "The injection is made of extracts from those complex compounds. As a strong immune-activator, the injection has been recognized to prevent different malignant epidemics."
If that wasn't good enough, the quick injection can also cure allergic skin diseases, diabetes, drug addiction, and numerous other medical ailments.
The North Korean propaganda machine must be in overdrive to keep up with this chaos - even though there apparently is no miracle drug to help millions of people in North Korea. The country is suffering its "worst drought for over 100 years," and more than 10 million citizens face significant risk of famine.