SKHynix slips, announces the AMD Radeon R9 Fury X with HBM1
We all know it's coming, but SKHynix just confirmed the Radeon R9 Fury X will rock HBM1, announcement happens today.

Published Tue, Jun 16 2015 5:00 AM CDT
|
Updated Tue, Nov 3 2020 12:06 PM CST
During Computex 2015, we delivered the world exclusive news that AMD would be calling its HBM-powered next-gen video card the Radeon R9 Fury X, something that SKHynix just confirmed through a press release.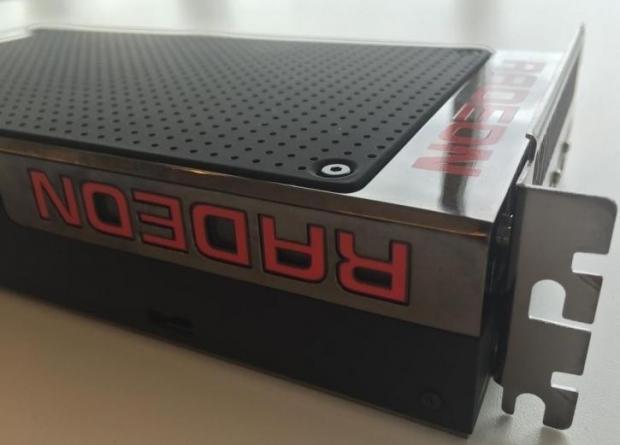 SKHynix said that the new HBM1 used on the Radeon R9 Fury X is made on their advanced 20nm-class DRAM process technology, offering a 1024-bit memory interface, with 128GB/sec. Not only that, but it will consume over 50% less power than traditional GDDR5 used on today's video cards. Thanks to four chips being stacked on top of one another, that 1024-bit interface turns into 4096-bit on the Radeon R9 Fury X, with 512GB/sec of memory bandwidth being made available.
In the press release, SKHynix said: "AMD announced the Radeon R9 Fury X, the world's first video card with HBM technology in Los Angeles on June 16th. The AMD Radeon R9 Fury X video card utilizes 4GB HBM1 to achieve up to 512GB/second memory bandwidth performance while reducing memory subsystem power by up to 85%".
Related Tags