We are getting closer and closer to the launch of the next generation video cards from AMD with each passing day, where today some leaked specifications on the Radeon Fury X, of which we had a world exclusive on last week. It was only hours ago that we posted some OpenCL benchmarks of the Fury X, where it managed to keep up with and beat the Titan X.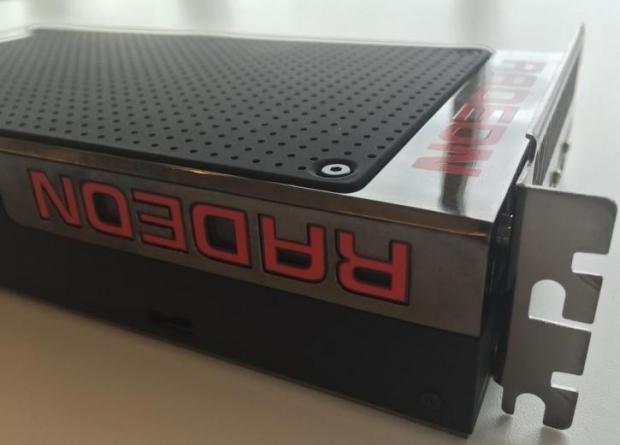 The Radeon Fury X will reportedly feature 4096 stream processors, 64 GCN Compute Units, 128 ROPs, 256 TMUs, 4GB of HBM on a 4096-bit memory bus, a GPU clock speed of 1050MHz or more, and an effective memory bus of 1GHz, providing around 512GB/sec of memory bandwidth. All of these specs of the purported Fury X have it being around 54% faster than the Hawaii XT-based Radeon R9 290X, and around 48% more power efficient.
Speaking of power efficiency, the Fury X has a TDP of 300W with around 28.7 GFLOPS/watt of performance versus the 19.4 GFLOPS/watt that the Radeon R9 290X has on its 290W TDP. Overall performance has the Fury X capable of over 8.6 TFLOPS of performance, blasting out the 5.6 TFLOPS that the Radeon R9 290X managed.