With the leaked benchmarks from quite a while ago most likely out of date now, and with our world exclusive reveal on the Fury X branding from AMD, we're seeing some leaked OpenGL performance numbers from CompuBench.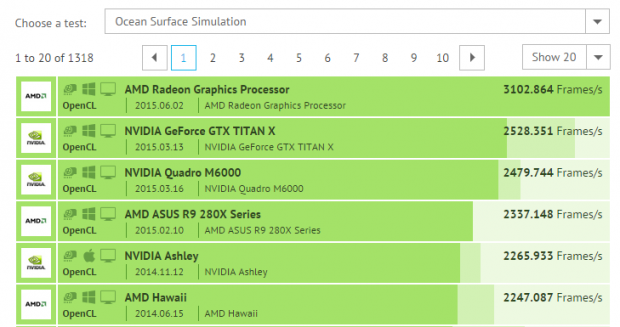 The leak shows that the Fiji XT-based, HBM-powered Radeon Fury X beats NVIDIA's GM200-based, Maxwell-powered GeForce GTX Titan X from NVIDIA by a decent amount. But then, the R9 280X seems to not be that far behind the Titan X.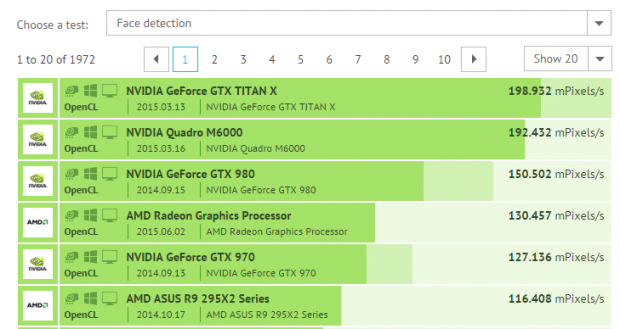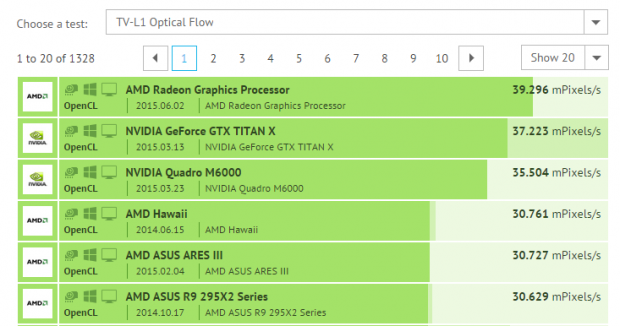 The Fury X loses quite horribly to the Titan X in the 'face detection' test on CompuBench, while it beats the Titan X once again in the 'TV-L1 Optical Flow' test.
When it comes to potential gaming performance, the Fury X scores 102FPS on the Manhattan benchmark found in GFXBench, with the Titan X beating it easily with 137FPS. We're sure drivers will play a key part, as well as other benchmarks like 3DMark, Heaven and real-world gaming performance. We should see the Fury X and Radeon R9 390X unveiled next week at E3 2015.