Interested in USB 3.1? So is ASUS, check out what they have on offer
ASUS sets out to dominate the USB 3.1 Type-C and Type-A markets with this massive range of extensions and accessories.
Published Tue, Jun 2 2015 6:31 AM CDT
|
Updated Tue, Nov 3 2020 12:06 PM CST
Computex 2015 - There's no doubt that every company is racing to integrate USB 3.1 into everything they produce - laptops, cases, motherboards and accessories are all being announced with USB 3.1 support and ASUS is helping lead the charge.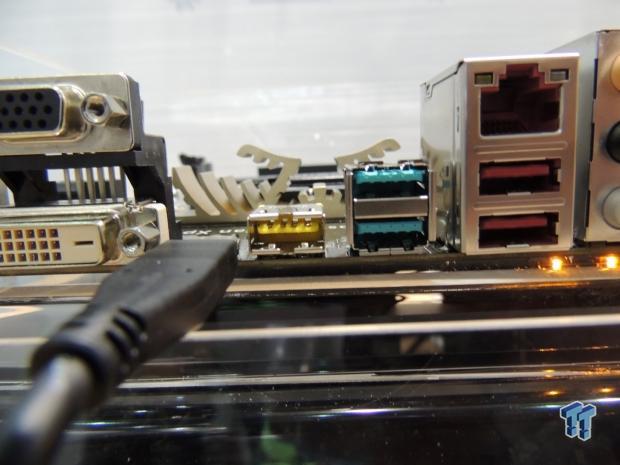 As part of its Computex 2015 display, ASUS has shown off a myriad of USB 3.1 ready products and what you are about to learn about is the extensions and accessories line of products on offer.
Firstly is the USB 3.1 UPD panel and the USB 3.1 enclosure, with ASUS' UPD panel providing up to 100W of power as per USB Type-C limitations and the enclosure providing a USB 3.1 Type-A experience for all consumers.
Next up is PCIe cards for those consumers looking at extra ports or do not wish to upgrade their whole motherboard and case to suit this new technology. There is both a USB 3.1 Type-A and Type-C card on offer with the Type-A offering providing two USB 3.1 ports whereas the Type-C model offers what ASUS claims to be the world's fastest USB 3.1 PCIe product on the market through a single port.
Lastly is a series of smaller products, the PQI Connect series which includes - a '314' USB 3.1 Type-C hub, the '315' USB 3.1 Type-C three port with gigabit Ethernet, the '312' USB Type-C OTG reader, the '313' USB Type-C OTG flash drive and finally the '311' which ASUS claims is the "world's newest USB 3.1 adapter."
There's no doubt that ASUS wants a strong hold on many aspects of the USB 3.1 market.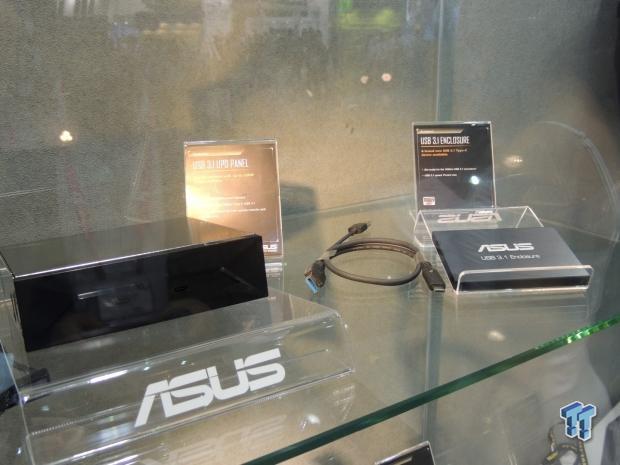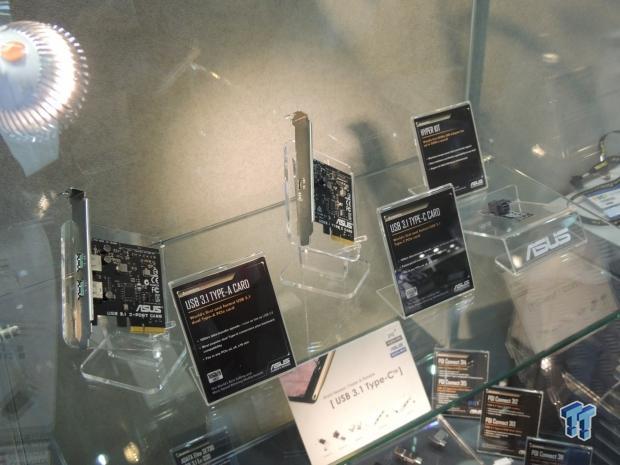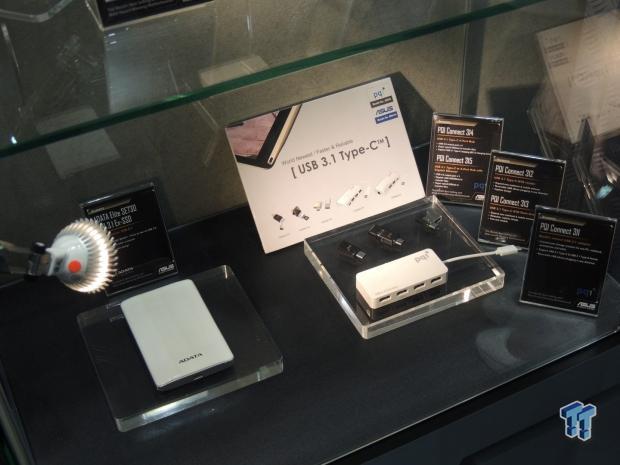 Related Tags