World exclusive: Up until this point, most people have presumed that AMD would be launching the Radeon R9 390X as its upcoming flagship video card, but we have just had an anonymous source tell us that this is wrong.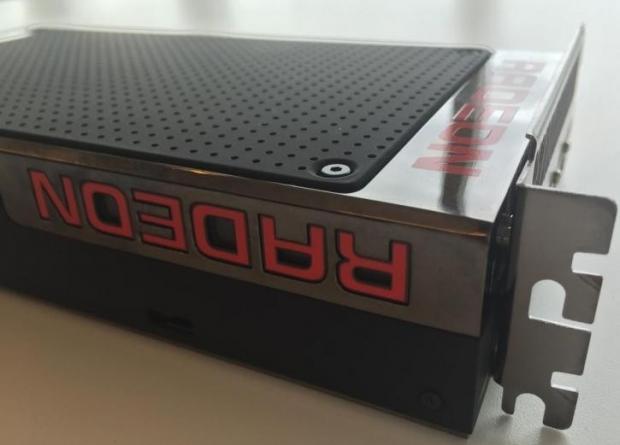 Instead, the Radeon R9 Fury X will be the flagship video card, a watercooled part based on the Fiji XT GPU. Under that, we'll have the Radeon R9 Fury, which should be based on the Fiji PRO architecture, with an entire restack of current cards. Under these two new High Bandwidth Memory-powered video cards we'll have the Radeon R9 390X, Radeon R9 390, Radeon R9 390, R9 380, R7 370 and R7 360.
The Radeon R9 Fury X will be a reference card with AIBs not able to change the cooler, but TweakTown can confirm that it will be the short card that has been spotted in the leaked images. The Radeon R9 Fury will see aftermarket coolers placed onto it, so we should see some very interesting cards released under the Radeon R9 Fury family.
The Radeon R9 Fury X has a rumored MSRP of $849, making it $200 more than the NVIDIA GeForce GTX 980 Ti, but $150 cheaper than the Titan X. The Fury X branding is a nice change from AMD, but it does sound awfully close to the Titan X with that big, shiny, overpowering 'X' in its name, doesn't it?