ZOTAC introduces five GeForce GTX 980 Ti series GPUs, to help power 4K
ZOTAC launches its GeForce GTX 980 Ti GPUs.
Published Mon, Jun 1 2015 12:43 PM CDT
|
Updated Tue, Nov 3 2020 12:06 PM CST
ZOTAC wanted to push things to the limit and has created five different versions of the GeForce GTX 980 Ti, introducing the following products: GTX 980 Ti, GTX 980 Ti AMP!, GTX 980 Ti AMP! Omega, GTX 980 Ti AMP! Extreme, GTX 980 Ti ArcticStorm. Four of the GPUs have 6GB GDDR5 memory.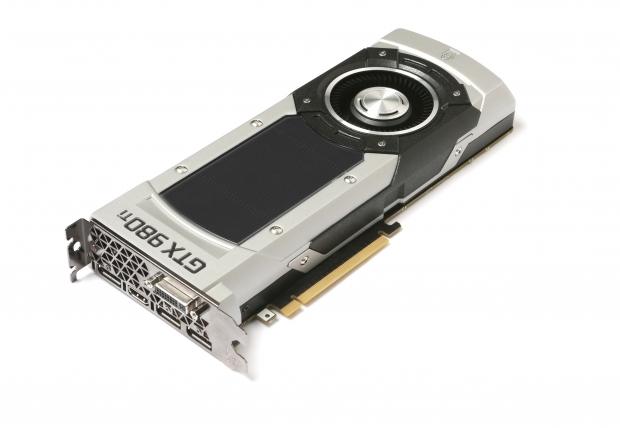 The GTX 980 Ti has 1000 MHz/1076MHz core/boost speed and features a blower, with 6GB of GDDR4 RAM, 384-bit memory bus and blower to ensure the GPU stays cool.
The GeForce GTX 980Ti AMP! Model has a 1051MHz/1140MHz core/boost speed, pre-overclocked, and uses the IceStorm cooling system. Meanwhile, the GeForce GTX 980 Ti AMP! Extreme has a 1253MHz/1355MHz core/boost speed, with EKO fans, IceStorm cooling, POWER BOOST and LED illumination.
Finally, the Zotac GeForce GTX 980Ti ArcticStorm features a 1025MHz/1114MHz core/boost speed, and has been designed to support an all-copper waterblock, Carbon ExoArmor, and three 90mm fans - designed for PC enthusiasts and gamers.
Hardware specs of the Omega card weren't released, but it features POWER BOOST for added stability, along with an EKO fan.
"Graphics technology is shifting quickly jumping from 1080 HD to 4K," said Tony Wong, CEO at Zotac. "As 4K gaming gains ground as the standard, our teams are working harder to engineer higher limits into our products. We are bringing performance and design to the forefront that will help extract more power in each ZOTAC video card."
Related Tags