Computex 2015 - NVIDIA hosted a round table at the Grand Hyatt here in Taipei with a select handful of press from around the world, where company CEO Jen-Hsun Huang was talking about various products from NVIDIA, such as the GeForce GTX 980 Ti that was just launched.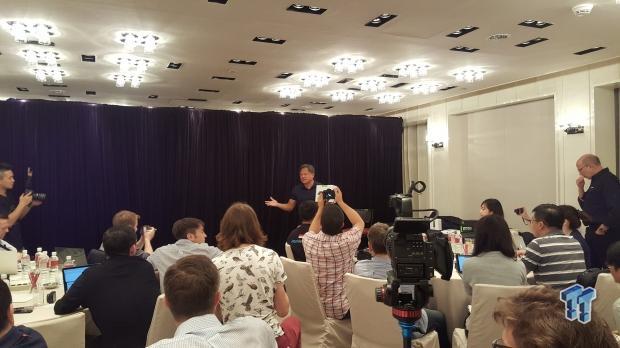 Not only that, but Jen-Hsun talked about the new Shield Android TV which is 4K capable, as well as Drive PX. When the press was asked if they had any questions, we asked if Pascal would be the first GPU architecture to be baked onto the 16nm process, or if we would see Maxwell made on 16nm. Jen-Hsun took a few seconds to answer, but he did say that Pascal will be the first architecture on 16nm.
With the GeForce GTX 980 Ti only just launching, we like to know when the next-gen of everything will be out, so we should see the GeForce GTX 1080, or something completely new in terms of branding, to be unveiled in Q3 2016 (or so).