Whatever TV you own right now, it's not as thin as LG's latest 55-inch wallpaper OLED panel, something the company just presented at its media event.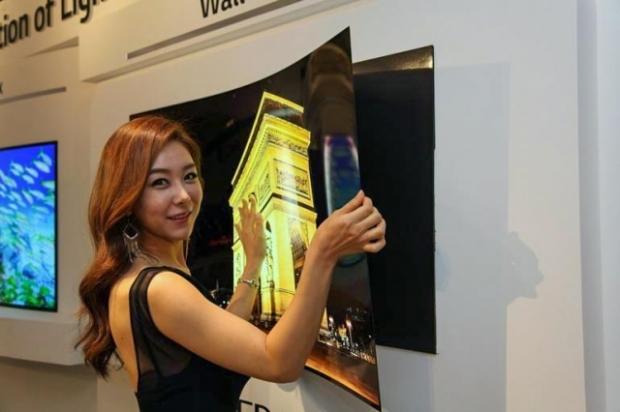 The new TV is just 0.97mm thick, weighs only 1.9kg and can be placed onto, and pulled down from a wall with a magnetic mat. LG's latest wallpaper TV is much thinner than its existing 55-inch OLED panel, which is 4.3mm, considerably thicker than LG's latest model.
LG also took some time during its media event to showcase a new convex OLED panel that can be used for digital signage for large-scaling outdoor advertising. The South Korean electronics giant has also pushed for production of the OLED as its next big thing, with the advanced display shrinking TVs down, while making them lighter, as it "emits light itself based on the electric current without a backlight unit, unlike the liquid crystal display (LCD)", reports The Korea Times.
The head of LG Display's OLED division, Yeo Sang-deog, said that he plans to increase OLED production from Q3 2015 to a "substantial level that can meet clients' demand". He told reporters at the press conference: "We should be able to supply a satisfactory volume to our clients from July or August, which means we're hoping to buckle down production as well as promotion from the third quarter".