Reddit is down 'for emergency maintenance'
The front page of the Internet has gone down, with Reddit out of action 'for emergency maintenance'

Published Mon, May 11 2015 10:33 PM CDT
|
Updated Tue, Nov 3 2020 12:07 PM CST
Update #2: And it's back up! Your day can go on like usual, we can breathe normally again now that Reddit is back!
Update: According to @redditstatus on Twitter, there was some scheduled maintenance for four hours ago, with a tweet that said: "We'll be performing some database maintenance that will require the site to be in read only mode for May 11, 22:00 - 22:30 PDT". The next tweet which was from around 52 minutes ago read: "Investigating: We're investigating a database master that's gone unavailable". Then, just 38 minutes ago, @redditstatus tweeted: "Identified: Turns out it was good we were preparing to replace a database tonight -- it's the one that just fai...".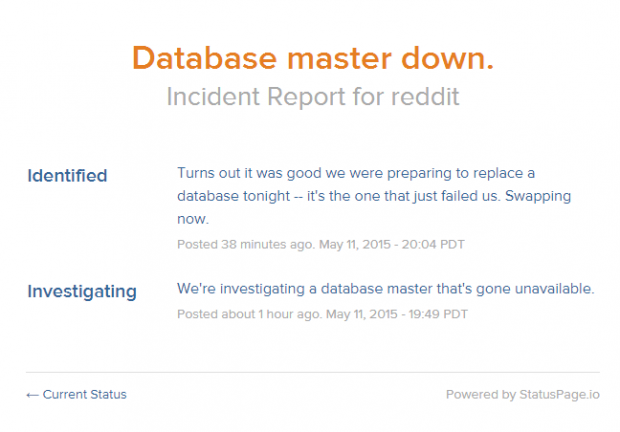 Breaking: Reddit, otherwise known as "the front page of the Internet" is down. Visiting the website will result in a nice little blue page that says "Reddit is down for emergency maintenance".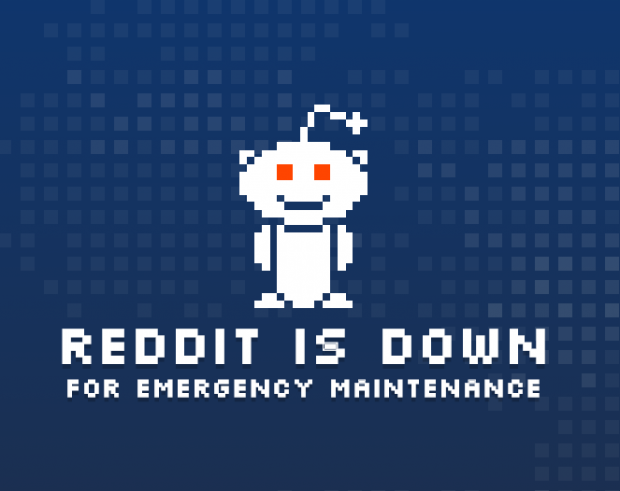 We don't know if this is something that was planned, but as a very daily Reddit user, I haven't read anything about it. It could've been attacked, which is why the 'emergency maintenance' is required. Sites like Reddit don't just run from a single server in an ISP, they have many thousands of servers with companies like Amazon so that this type of thing never happens.
We'll report back when we find out more.
Related Tags