AMD Radeon R9 395X2 dual GPU "Fiji VR" GPU should be a monster
AMD's dual GPU card on the Fiji architecture should be a monster, with the Radeon R9 395X2 based on the purported "Fiji VR" chip.

Published Mon, Apr 27 2015 2:00 AM CDT
|
Updated Tue, Nov 3 2020 12:08 PM CST
The week is starting off quite well, with two rumors about AMD's upcoming video cards. The first was that the Radeon R9 390X should feature 8GB of HBM thanks to a "Dual Link Interposer" slapping two 4GB HBM stacks together, but the second rumor has us excited.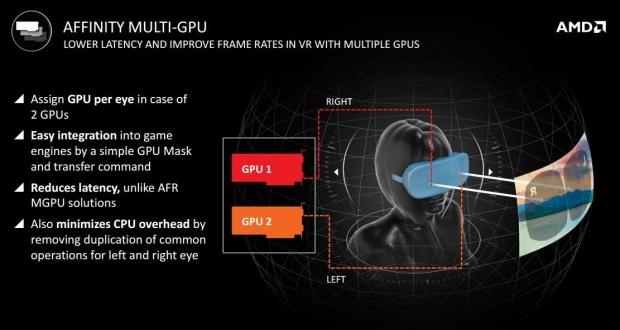 Reports have surfaced on the dual GPU from AMD, the Radeon R9 395X2. The Radeon R9 395X2 will most likely be unveiled later on in the year at its own event, but it is currently known as the "Fiji VR". An interesting name, but AMD has really doubled down on its VR investment, something we saw at the AMD event Down Under last month.
But the Radeon R9 395X2 is going to be quite the beast, with up to 16GB of stacked HBM, and its huge 4096-bit wide memory bus. We should expect up to 17 TFlops of performance, and two Fiji VR GPUs to drive its price up to around $1499. The big note to this is the Fiji VR codename, which should gel well with Liquid VR. This is something AMD was very open with last month, and something I think we're going to see much more of going into the second half of 2015, and even more so as we move into the New Year.
Related Tags