Project Cars supports 12K, VR and everything in between
Slightly Mad Studios goes mad, teases that Project Cars supports up to 12K resolution, VR and will be a 'Destiny-like experience'

Published Sun, Mar 22 2015 9:53 PM CDT
|
Updated Tue, Nov 3 2020 12:09 PM CST
After a few delays, Project Cars is nearly here and it is shaping up beautifully. During an interview with Daily Star, the studio talked about the crowdfunded game being one of the best car simulators ever created.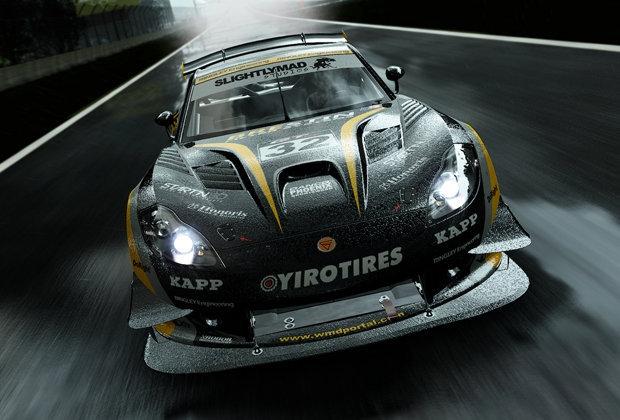 Andy Tudor from Slightly Mad Studios said that the game is pretty much already a success, as it's "the first AAA title to ever be crowd-funded, a racing game that's being considered a contender in the same sentence as Forza and Gran Turismo, one of the first titles to be publicly shown running at 4K resolution, the premium racing experience on Oculus Rift, the most beautiful and technically-advanced racing game on the planet, and one that's captured the imaginations of gamers, media, real drivers, and motorsports fans around the world".
He continued, adding: "The concept of releasing a game and moving on are long gone. Project CARS both from a technology and design standpoint are built for the future, so expect to see A LOT of content coming out for the game on a regular basis long after launch. We'll have more info on this soon but looking at what Destiny is doing is a good starting point ;-)".
Feedback and the community-driven nature of the game has morphed it into its current state, with Tudor saying: "Every piece of feedback or critique or praise we get helps make the game better and better so the success has come from the community really. If it wasn't for their belief, their dedication, and their evangelism about the game to the world it would never have been possible".
He did make a good point about success of a game, as it's measured through sales and review scores. Tudor added: "We have our hopes, and we have our targets, and we have our early indications but it'll be seeing gamers pick it up off the shelf to go and purchase it, or full multiplayer lobbies, or millions of Driver Network photos/replays on social media are each the individual things that will make us smile when the game is released".
The interview continues, so if you want to check it out, go on over to the Daily Star and take a read.
Related Tags