Tesla Model S 'basically impossible' to run out of charge with update
Elon Musk announces the new update for the Model S, which makes it "basically impossible" to run out of charge.

Published Thu, Mar 19 2015 1:15 PM CDT
|
Updated Tue, Nov 3 2020 12:09 PM CST
Elon Musk did promise an announcement later this week for the Model S, where we have a new OTA update that includes a "range assurance" application that will tell drivers when they're about to drive out of charging range. This new OTA software update will float out to Model S owners in around 10 days time.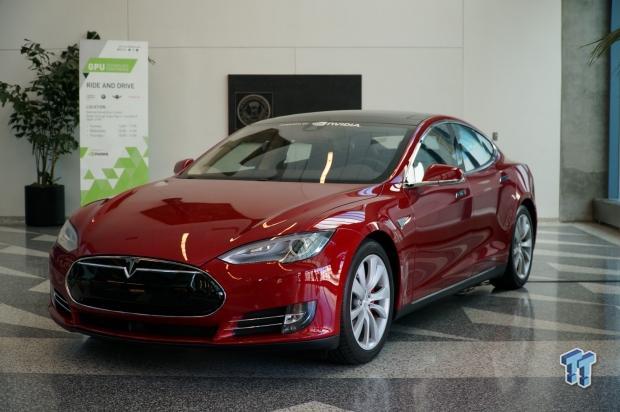 The electric vehicle will keep a look at just how much battery you have left, where it will be always monitoring just how far you are away from the nearest charging station. The new software for the Model S will relive range anxiety as Musk teased earlier in the week, where the founder of Tesla said that the new update makes it "basically impossible" for Model S owners to run out of charge before finding a charging station.
Better yet, the new software is now "smart" enough to see if nearby charging stations are free to use, or filled up with other Model S owners charging up their electric vehicles. The new software is now also capable of planning trips for Model S owners so that they'll be automatically routed through Tesla's growing network of Superchargers. There are also some new features built into the new OTA software update, including Automatic Emergency Braking and Blind Spot Warning.
Here's what the new features are capable of:
Automatic Emergency Braking
This new Collision Avoidance Assist feature automatically engages the brakes to reduce the impact of an unavoidable frontal collision. Automatic Emergency Braking will stop applying the brakes when the driver presses the accelerator pedal, the brake pedal, or sharply turns the steering wheel.
Blind Spot Warning
Blind Spot Warning assists the driver to change lanes safely. When Model S is travelling between 20 mph (30 km/h) and 85 mph (140 km/h) and detects a vehicle in the driver's blind spot, a white arc will appear on the instrument panel near the bottom of the speedometer. If a collision with the vehicle becomes likely, two red arcs will appear, the steering wheel will vibrate, and the driver will hear a chime.
Related Tags