US Air Force, NATO allies using fully digital Red Flag war games
The US military is fully embracing virtual environments to provide unique training scenarios.
Published Mar 19, 2015 2:36 PM CDT
|
Updated Tue, Nov 3 2020 12:09 PM CST
The United States military is embracing virtual reality and other advanced technologies in an effort to better train soldiers. The US Air Force and NATO allies will soon participate in the Red Flag mock battles event, though the 2015 edition will utilize a fully virtual war environment.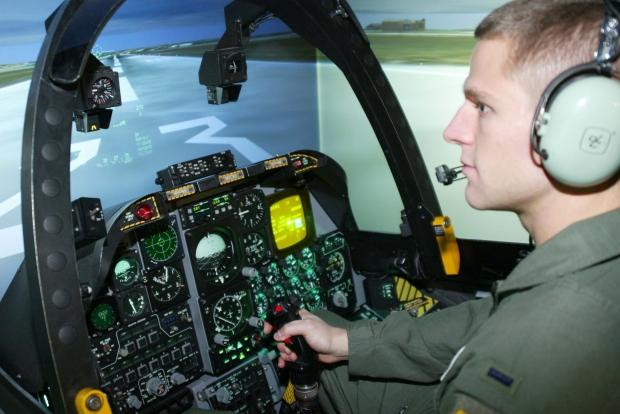 The test will utilize Live-Virtual Constructive (LVC) integration, using physical trucks on the Nellis Air Force Base to create a more dynamic target mission.
"The benefits to the warfighter of integrating 'virtual' into Red Flags are that it allows us to bring in more of the combat-realistic threat envelope, and we're now able to maximize the air tasking order with the most amount of 'Blue Forces' in both the virtual and live sides of a joint air operations area that is 1,200 by 1,100 nautical miles, compared to the Nevada Test and Training Range which is about 100 by 100 nautical miles," said Lt. Col. Kenneth Voigt, commander of the 505th Test Squadron, in a statement.
The use of VR can better train soldiers, pilots, and other military personnel about battle scenarios before live action needs to take place. There will be continued work to improve these simulators, but can yield fantastic results, military supporters note.
Related Tags