NVIDIA GeForce GTX Titan X with 12GB RAM can be used in 4-way SLI
NVIDIA's new GeForce GTX Titan X can be used in 4-way SLI, is a dual-slot card.

Published Wed, Mar 4 2015 6:22 PM CST
|
Updated Tue, Nov 3 2020 12:09 PM CST
GDC 2015 - Earlier today we were introduced to the GeForce GTX Titan X from NVIDIA, its Maxwell-based card that features a gigantic 12GB of VRAM. We don't know much else about it other than it featuring 12GB of framebuffer and 8 billion transistors, until now.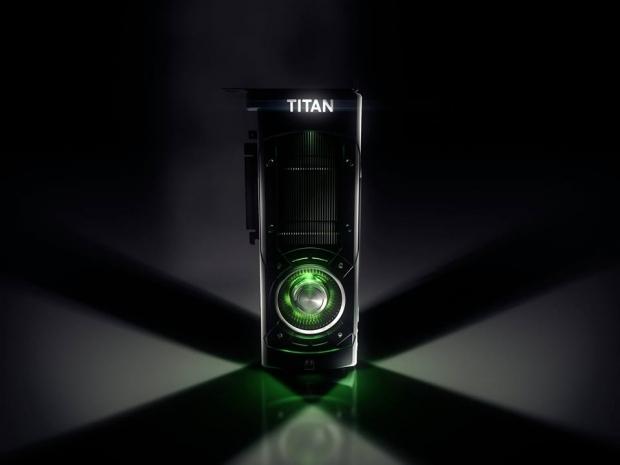 Legit Reviews spotted NVIDIA's soon to be dominant card at the NVIDIA booth at GDC, housed inside of the beautiful In Win Tou Tempered Glass chassis, where they got a closer look at the GTX Titan X. Thanks to the closer look, we can see that the GTX Titan X is a dual-slot card with a 6-pin and 8-pin PCIe power connectors, and two SLI connectors that mean you could have four of these bad boys in SLI. Yes, four GTX Titan X cards in SLI, for a total of 48GB of VRAM.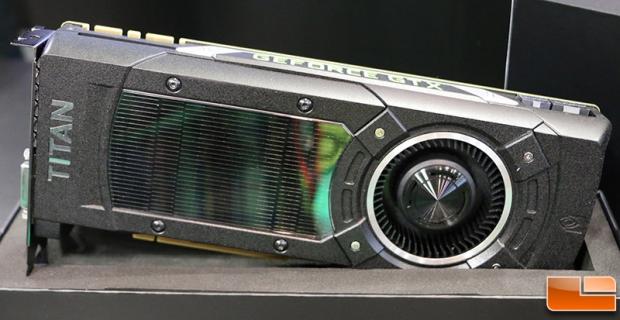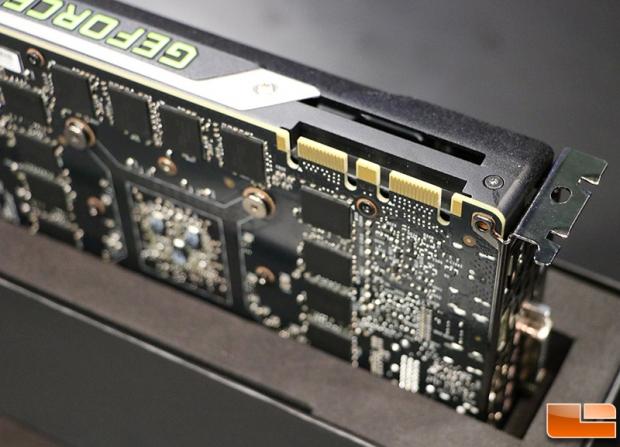 With the GeForce GTX Titan Z on the market being a dual-GPU solution, the Titan X is 100% confirmed as a single GPU card which means the single GPU is using all of that 12GB framebuffer. With four of these in SLI, we will be seeing 12GB of VRAM used in total which is much better than the Titan Z, or even the Titan Black Edition cards which have 6GB per GPU.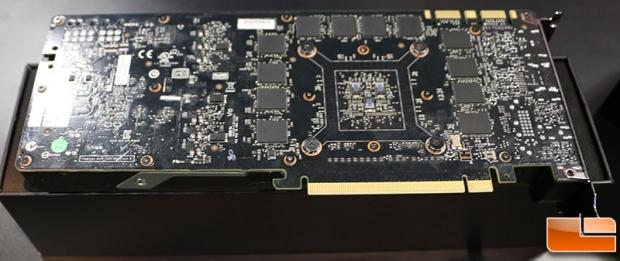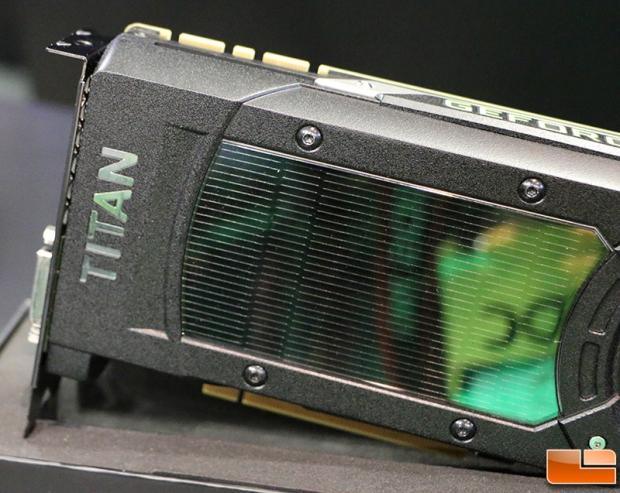 On the back, we have the same video output as the current refernece, and most GeForce GTX 970 and GTX 980 cards: three DisplayPort outputs, one HDMI 2.0 port and a dual-link DVI port. We will have so much more to reveal on March 17 when NVIDIA's GPU Technology Conference (GTC) 2015 kicks off in San Jose, California.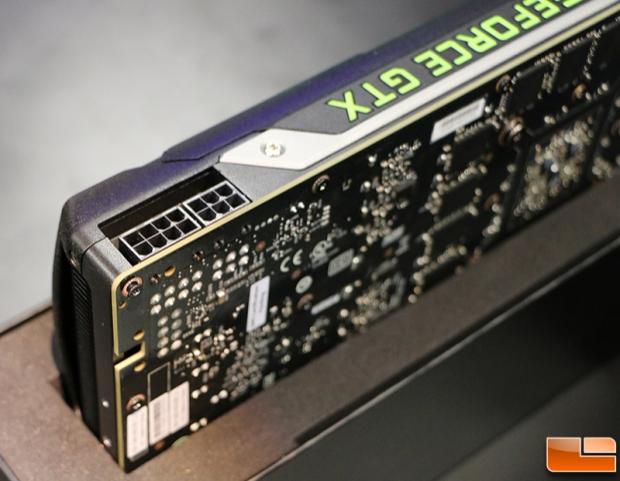 Related Tags