AVG reveals eyeglasses that make you invisible to facial recognition
Security software maker AVG teases a pair of concept glasses at MWC 2015 that can fool even the best facial recognition technology.

Published Mon, Mar 2 2015 10:38 PM CST
|
Updated Tue, Nov 3 2020 12:09 PM CST
MWC 2015 - Security software maker AVG has shown off a pair of concept glasses at Mobile World Congress in Barcelona that can get around even the most advanced facial recognition technology.

In the image above, Facebook's facial recognition technology can detect a face on the left, but when the infrared LEDs are switched on, it cannot detect a face at all. The infrared LEDs are positioned around the nose and eyes, which emit light at wavelengths that are invisible to the human eye, but to camera sensors, they are very bright and disruptive.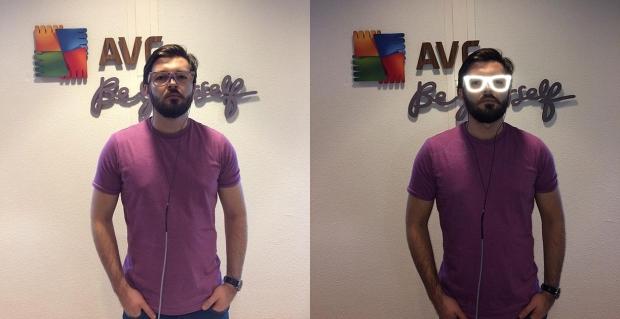 Better yet, the glasses have a retro-reflective material on their rim, something that bounces light back to where it came from. If a wearer of these glasses from AVG is hit with flash photography, the retro-reflective material will bounce back most of that light into the camera's sensor. This is purely a proof of concept right now, but it's an interesting thing for AVG to be showing off at MWC 2015.
Related Tags