The Division to feature 100-player 'Dark Zones', PvP, and so much more
The Division will feature massive 100-player multiplayer arenas, PvP, intelligent artificial intelligence and more.

Published Sun, Mar 1 2015 10:33 PM CST
|
Updated Tue, Nov 3 2020 12:09 PM CST
Ubisoft doesn't have much trust with gamers, especially PC gamers, but The Division is still continuing to shape up nicely - even if it looks like its graphics have been watered down over time. A closed beta of the game is currently active, with a bunch of people playing The Division and discussing specific gameplay details and more.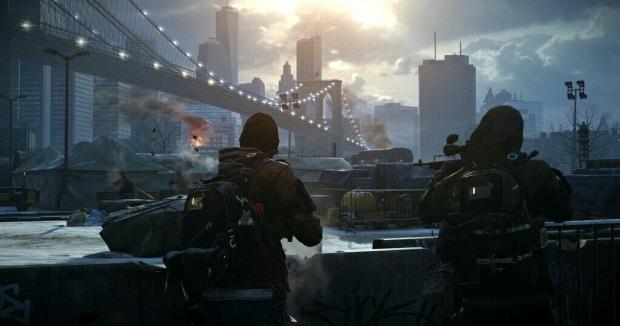 The participants have detailed the way players will enter 'Dark Zones' which are public combative spaces within The Division, which are both cooperative and competitive, filled with friendlies and enemies. Players must pass through a decontamination chamber when entering and leaving the Dark Zone. There are special weapons are gear that you can collect in the Dark Zones, but you must pass through the decontamination process in order to have these weapons and items become a permanent part of your kit.
These Dark Zones in The Division feature up to, or around 100 players. Other players in here can act as friendlies, but hostile players can be killed, which build up something called a reputation meter. Once your reputation meter begins to build, you become more visible on the in-game mini map. You and your team can choose to work together with another team, with alpha players saying that there have been scenarios where players hide on rooftops, scale up and down buildings with grappling hooks, and more.
The enemy AI is reportedly also very good at working against human players, with The Division alpha testers teasing that the combat experiences against heavily armored enemies seeing them hit with flash bangs, while commanding two shielded enemies to flank around them. Snipers would also be taking shots at them from a distance, making the entire experience realistic - as though you were playing against actual people.
Weapon customization is also said to be great, taking a leaf from another Tom Clancy game: Tom Clancy: Ghost Recon Future Soldier. There are a slew of customizable weapon parts, weapon upgrades and soldier gear that can be crafted with materials found in the world, some of which are rare, which are distinctive, and recognizable.
When it comes to performance, the alpha testers of The Division has said that the controls are great, and the online experience has been stable throughout testing. We should see Massive Entertainment will release the game sometime this year, but we should hear more about The Division at GDC 2015 this week.
Related Tags