Kansas receives AT&T 1 Gbps internet - extra $29 for non-tracking plan
AT&T will be competing with Google's 1Gbps Fiber internet in Kansas - If you don't want to be tracked, you're going to have to pay another $29 per month.
Published Mon, Feb 16 2015 10:33 PM CST
|
Updated Tue, Nov 3 2020 12:10 PM CST
With Google launching Fiber in Kansas City, other internet providers are looking to step up their game in order to continue profit and growth. AT&T have been the first to do so in this region, offering up their U-Verse with GigaPower network - set for launch in Kansas and "parts of Leawood, Lenexa, Olathe, Overland Park, Kan. and in surrounding communities located throughout the metro area."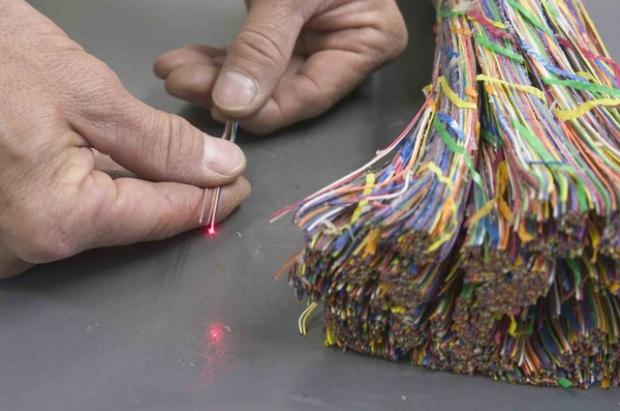 Offering 1Gbps for $70 per month, with an additional Internet and TV package bumping the price up to $120 per month total - AT&T is trying to closely match Google's Fiber pricing in that regard. However AT&T are also offering something a little different, with an internet, TV and Voice plan for $150 per month.
Their Kansas president Mike Scott issued a release, stating "we're proud to launch in these cities as the first locations where we will offer ultra-high speeds to local consumers and employers in the Kansas City area. The AT&T GigaPower network will help encourage economic development in the area by facilitating a new wave of innovation through enhanced opportunities for education, health, research and small business growth."
So what's the catch? As part of their $70 internet-only plan, you are subject to user tracking. If you want to get rid of this, you're either going to have to pay them $29 extra per month, or move to one of the more expensive plans.
AT&T's fine print reads: "Receive our U-verse with AT&T GigaPower Premier Offer by choosing AT&T Internet Preferences. When you select AT&T Internet Preferences, we can offer you our best pricing on GigaPower because you let us use your individual Web browsing information, like the search terms you enter and the web pages you visit, to tailor ads and offers to your interests."
Google Fiber doesn't track users information directly, they're already doing that through things like Gmail and YouTube - so in the end I guess both companies are pretty similar, they're just tracking through different methods - what are your thoughts?
Related Tags