DARPA gives an updates for its 'supervision' telescopic contact lens
DARPA's latest 'supervision' prototype contact lens is just 1.55mm thick, with the final version around two years away.

Published Mon, Feb 16 2015 7:22 AM CST
|
Updated Tue, Nov 3 2020 12:10 PM CST
DARPA is constantly working on various things that we'll see in the next couple of decades, but one of them is something that started out as "supervision" contact lens for soldiers. But as things progressed, it was looking like it was better suited to age-related macular degeneration.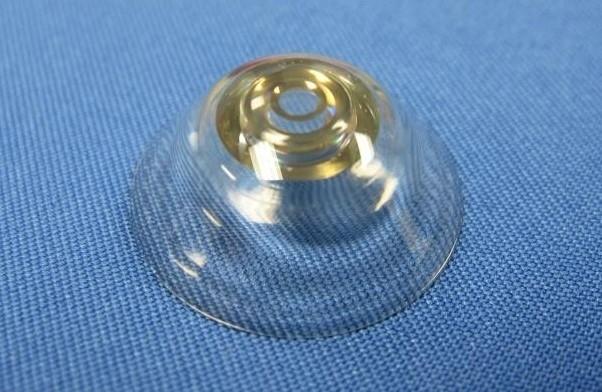 The latest version of the 'supervision' contact lens has bulked up a bit from its first iteration which was 1.17mm, to 1.55mm. The added thickness could have something to do with adjusting the reflective bits inside of the lens itself, or that there's a different material used in its construction.
When asked about the added thickness, researcher Eric Tremblay said that out of the five patients that have used the lens, said it was light enough and more than comfortable to wear around for daily use. The contact lens itself works as a pair of liquid crystal glasses that the user wears, where winking your right eye turns on the magnification, while winking the left eye turns it off. Blinking, does nothing. The big issue now is getting oxygen through the lens, and to the users' eye. Without oxygen to the eye, the contact can only be worn for around half an hour. The team is already working on fixing this, with current experiments leading them to use tiny channels cut into the contact that feed oxygen as well as add reservoirs of oxygen-rich fluids.
Related Tags