NVIDIA caught headlines last week with its VRAM issues on the Maxwell-based GeForce GTX 970, but it's a new week, with new memory-related issues. This time, it's AMD and its Radeon GPUs and a very specific game, on a very specific OS.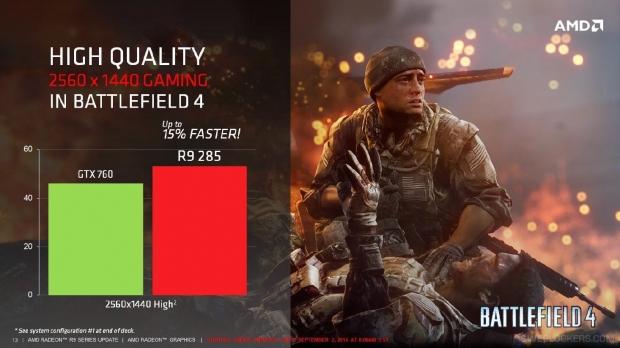 Radeon users are seeing memory leak problems on Battlefield 4 with Windows 8.1, with WCCFTech confirming the issue with AMD's Head of Global Technical Marketing, Robert Hallock. Hallock acknowledged the issue in Battlefield 4, of which it only affects gamers running Windows 8.1. AMD is working directly with DICE on the issue, but with the game being over a year old and many DLC packs in, and the fact that AMD were and still are heavily partnered with DICE, this shouldn't be happening.
AMD will address the memory leak issues in a new beta driver that will arrive soon.