Some Australian trade trainees to use 3D simulators for schooling
Aussie trade trainers have teamed up with a technology company to produce 3D-simulator courses for their students.
Published Mon, Jan 26 2015 10:03 PM CST
|
Updated Tue, Nov 3 2020 12:10 PM CST
TAFE SA have teamed up with a technology company from Adelaide, South Australia, to develop and revolutionize the way 'tradies' are trained down under.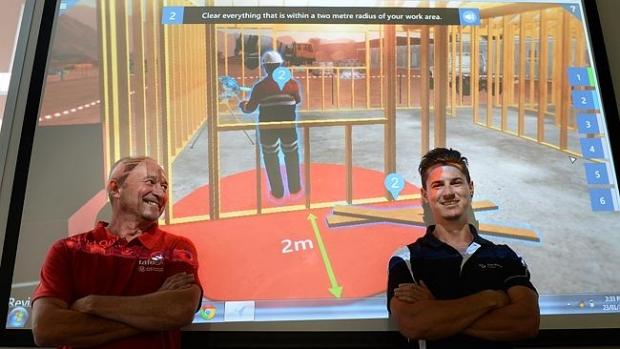 ETRAIN interactive has developed a 3D training simulation software, matching the courses offered through your general education platforms - spanning popular trades such as construction, carpentry, plumbing and minerals drilling.
ETRAIN's founder and managing director, Mathew Balic, has explained that these simulations are ideal for visual learning for students of which struggle with open-book style projects and learning activities - allowing them to easily visualize the task at hand and simulate 'on-the-job training'. He went on the explain that "it's a multi-platform delivery looking to replace textbooks, particularly in trades areas where you get a lot of students with low level literacy and numeracy. Those kids don't engage with traditional book learning, but they do engage with this," furthering "the motivation is there because it's a fun thing to do."
As simulation is already common within commercial aviation circles and military training, do you see this becoming more accepted within various other industries?
Designed to be set up as a subscription process for their clients, Balic added that "we can develop bespoke content for training institutions that students can access from home, or on way home on the bus on their phone. Our ballpark (price) is $20 AU per student per month."
Related Tags