SK Hynix launches KLEVV DDR RAM lineup, targeted at high-end gamers
There could be a very important new player in the high-end RAM market, with the SK Hynix linked 'KLEVV' brand, aimed at gamers.

Published Sun, Jan 25 2015 7:26 PM CST
|
Updated Tue, Nov 3 2020 12:10 PM CST
Update: SK Hynix has reached out to us to clarify that it does not own or run the new KLEVV brand. The SK Hynix rep said: "KLEVV has NO relationship with SK Hynix Inc and is NEVER owned or launched by SK Hynix Inc.. KLEVV is a brand name under the company ESSENCORE (which is a subsidiary of SK C&C)".
The high-end DRAM market has been dominated by a few players in the last couple of years, with the likes of Corsair, G.SKILL, Crucial and a few others. But it looks like this could all change with the introduction of a new company, KLEVV, which was showing off its new DDR3 and DDR4 modules at PAX South this weekend. The KLEVV website has only opened up in the last 24 hours, which you can check out here.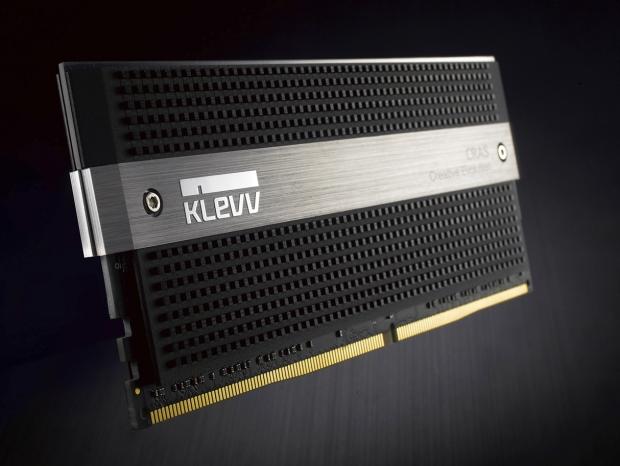 KLEVV is a partner of SK Hynix, who sell their DRAM IC to companies like Corsair or G.SKILL, but now it could be providing its top binned (best chips) to KLEVV, giving it a serious edge against the competition. This means that KLEVV will be a force to be reckoned with within the DRAM market rather quickly, without having to worry about securing the best IC and paying through the nose for it, as it will be cherry picking the very best thanks to its strong connection with its parent company; Essencore, which falls under the SK Hynix umbrella.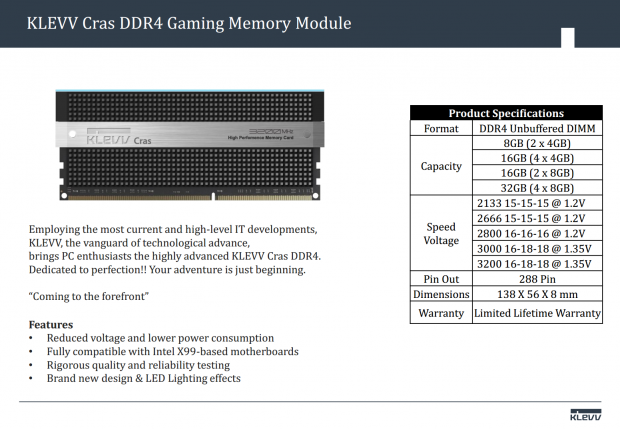 During PAX South, Essencore was showing off an entire range of KLEVV DDR3 and DDR4 modules. The initial shipments will be locked to the United States for now, with Essencore partnering with Newegg for distribution. There are various lines being shown off, with the KLEVV Cras DDR4 Gaming Memory Module sitting at the very top. This ships with speeds of 2133, 2666, 2800, 3000 and 3200MHz with varying voltages, and capacities of up to 32GB (4 x 8GB modules). The tagline for this memory is "tapping the supreme power within" which is a nice tease.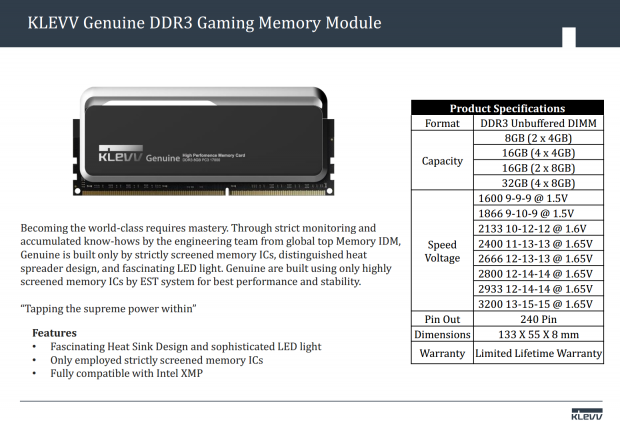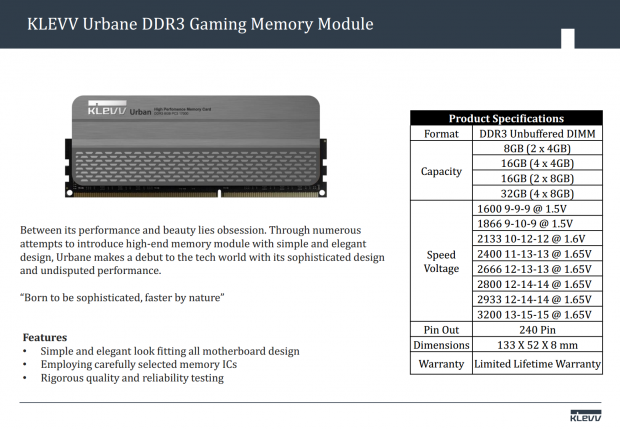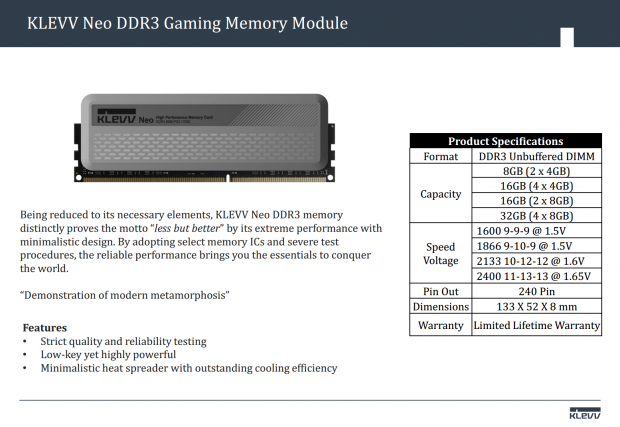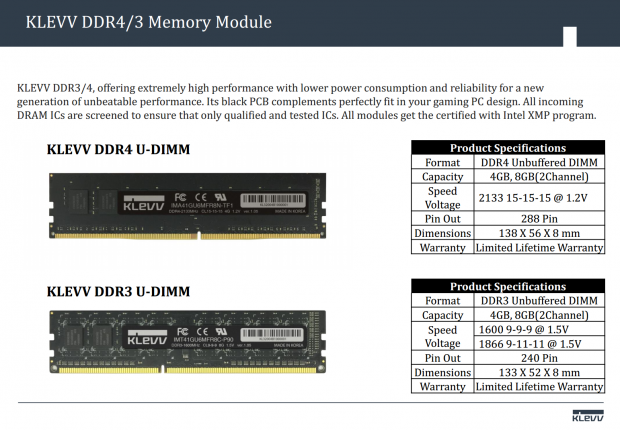 There are three versions of KLEVV's DDR3 memory, all falling into the Gaming category. We have KLEVV Genuine, Urbane and Neo. The Genuine and Urbane ranges come in capacities of up to 32GB and speeds of between 1600-3200MHz. The Neo range will be the mainstream part, with capacities scaling up to 32GB too, but speeds limited to just 1600-2400MHz. Then we have some nice U-DIMMs from KLEVV in both DDR4 and DDR3. These U-DIMMs come in capacities of 4GB and 8GB, at speeds of up to 2133MHz for DDR4 and 1866MHz for DDR3.
You can be sure we'll be getting some of this memory in to test as soon as we can, so keep checking back for more details on Essencore's new KLEVV range of memory here at TweakTown.
Related Tags