NASA uses CPU from the original PlayStation in a probe sent to Pluto
The MIPS R3000 CPU that powered the original PlayStation has been 'radiation hardened' by NASA, sent in a probe to Pluto.

Published Sun, Jan 18 2015 5:47 AM CST
|
Updated Tue, Nov 3 2020 12:10 PM CST
A bit of a weird one for the world today: NASA has repurposed the the original processor that powered the first PlayStation from Sony in its probe sent to Pluto.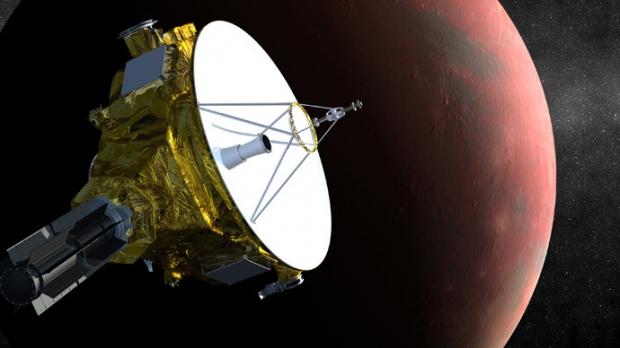 The MIPS R3000 CPU was the chip found in the original PlayStation, but NASA is using the CPU to control thrusters, guidance, and other systems in its probe to Pluto. The processor has been "radiation hardened" to survive the harsh elements of the sea of stars that we call space, too. The PlayStation may have used a 33MHz R3051 CPU, but the New Horizons spacecraft features a 12MHz Mongoose-V CPU.
An Imagination spokesman told Electronics Weekly: "It is found in workstations and servers designed by companies such as Evans & Sutherland, DEC, Silicon Graphics, Tandem Computers and Whitechapel Workstation. Most notably, it was the CPU chosen for the original PlayStation game console from Sony and is still being used by Toshiba in a range of microcontrollers". Seven years after it launched, the New Horizons spacecraft has "awoken" and is taking a look at Jupiter. It is a whopping 3.5 billion miles from the Sun, and should start orbiting the dwarf planet soon.
NASA said on Thursday: "The spacecraft is entering the first of several approach phases that culminate July 14 with the first close-up flyby of the dwarf planet, 4.67 billion miles (7.5 billion kilometers) from Earth," while Alan Stern, the New Horizons Principal Investigator from Southwest Research Institute in Boulder, Colorado added "We've completed the longest journey any spacecraft has flown from Earth to reach its primary target, and we are ready to begin exploring".
Related Tags