Hackers List helps you search for your most suitable candidate
Do you want a settle a grudge? Hackers List will enable you to hire a hacker at any price you set.
Published Sat, Jan 17 2015 2:23 AM CST
|
Updated Tue, Nov 3 2020 12:10 PM CST
"It could be used for legitimate reasons, right?" was the first thought that went through my head when looking at this website - well that's apparently not the case. If you're looking to seek revenge or hold a grudge and have money to spend - Hackers List will enable you to list up your task and a price - helping you search for the most suitable hacker for your needs.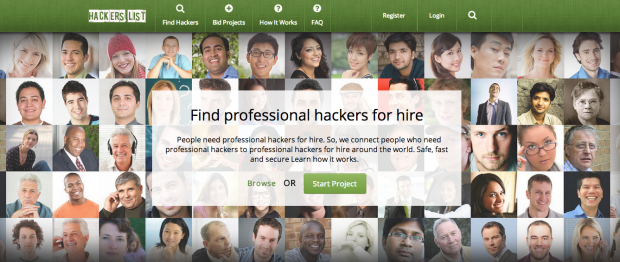 As described by the New York Times, there are potential clients on here including a Sweedish man offering up $2,000 for someone to hack into his landlord's website and even a lady from California ready to pony up $500 for someone to gain access to his Facebook and Gmail accounts - talk about a healthy relationship!
With over 500 jobs currently listed, everything is completed completely anonymously, with the website working as the 'middle man' when it comes to jobs, correspondence and payment.
Hackers List claims to be exempt from legal issues, claiming that it does not endorse nor condone illegal activities, further mentioning that a 10-page terms and conditions agreement must be accepted by users signing up - which mentioned that no illegal services should take place on their website.
Related Tags