Behold the fridge PC - LANs are thirsty work, why not make life easy?
KARMA IT didn't like the fact that he had to walk 50 paces to get drinks - so he brought the fridge to him, creating this fridge PC project in only 2 days.
Published Wed, Jan 14 2015 5:05 PM CST
|
Updated Tue, Nov 3 2020 12:10 PM CST
You've just wrapped up smashing your brothers Counter-Strike team 16-5 again, naturally you top-scored and he's off crying in the corner. What better way to celebrate then an ice-cold energy drink to gulp down and keep yourself fueled for the next 16 hours of rage-filled gaming?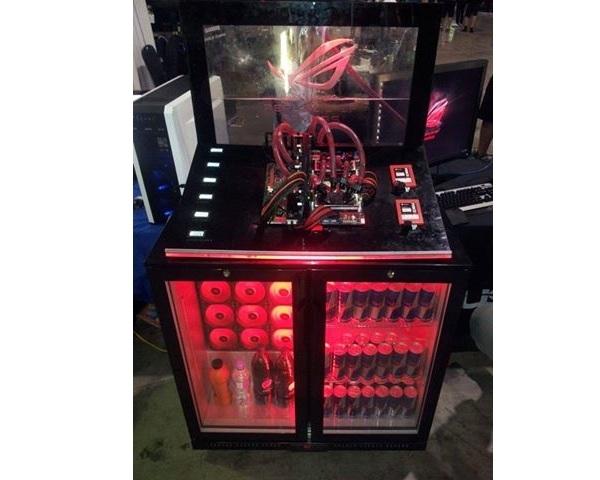 LANs are thirsty work and rather than walking 50 paces to the official drinks counter, Ryan Hooper from Karma IT decided to bring it to himself - producing his special fridge PC. This monster was made over a 48 hour period, then driven immediately to the SGL #6 LAN party, hosted in January 2012. What's even more impressive is that this was a 1,400 km (870 mi) one-way journey for Karma to trek.
Not only did this water-cooled fridge PC give Karma the ability to keep his temps crazily low, it "never missed a beat" according to the man himself - even though condensation is an obvious major issue. This custom-loop setup saw his Intel Core i7-3930k run at a stable 5.25GHz without exceeding 19 degrees under load, alongside his ASUS Matrix Platinum GTX580 GPU sitting at 20 degrees maximum when overclocked to a 1400 MHz core.
As for the full specifications, they are as follows:
Chassis: 210L bar fridge with a 3hp compressor - capable of running @ 0 degrees
PSU: Silverstone 1200w Strider Gold
MOBO: ASUS Rampage IV Extreme
CPU: Intel Core i7-3930k
RAM: 16gb of 2133mhz DDR3 Corsair Dominator GT
SSD: 2x Corsair Force GT 120GB in Raid 0
GFX: ASUS Matrix Platinum GTX580
So I bet you're wondering about condensation right about now. To combat any water issues he might face, Karma lacquered (painted in sealant) the motherboard, video card, RAM and more - ensuring that there was total protection from anything wishing to get in. In our time talking, he mentioned that "there was water everywhere, but it cant short if it's sealed."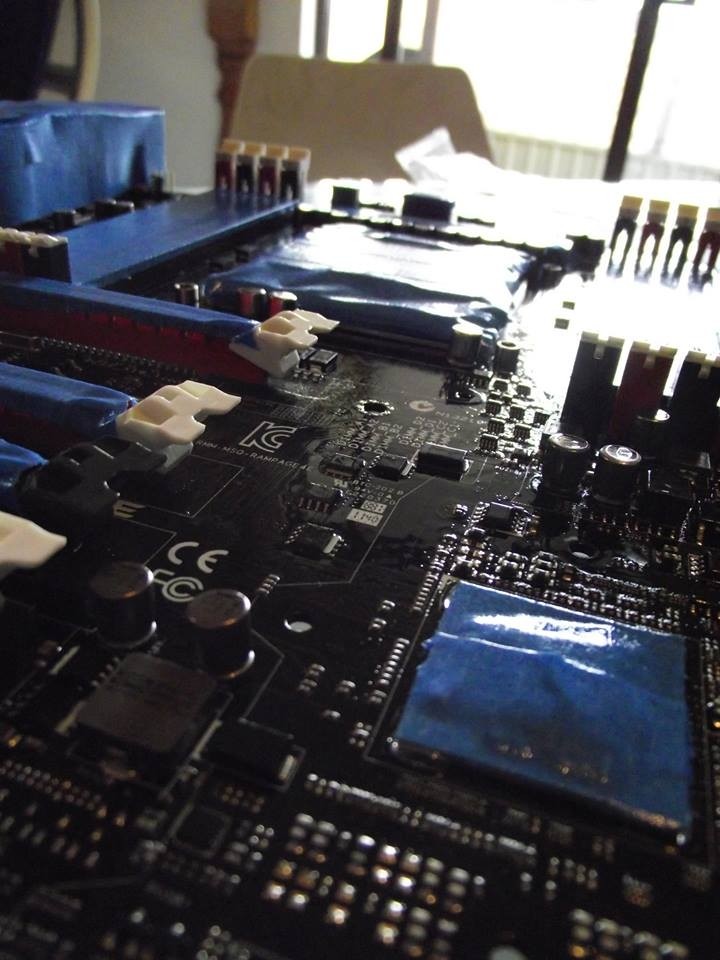 As for the watercooling setup, it was fully custom. Karma created his own GPU water block as they weren't available at the time, alongside using a triple 480mm radiator setup to ensure he could achieve the crazy low temperatures as seen above.
We hope you've enjoyed yet another modded system here at TweakTown - we'll be covering one almost daily, so keep on coming back for more action.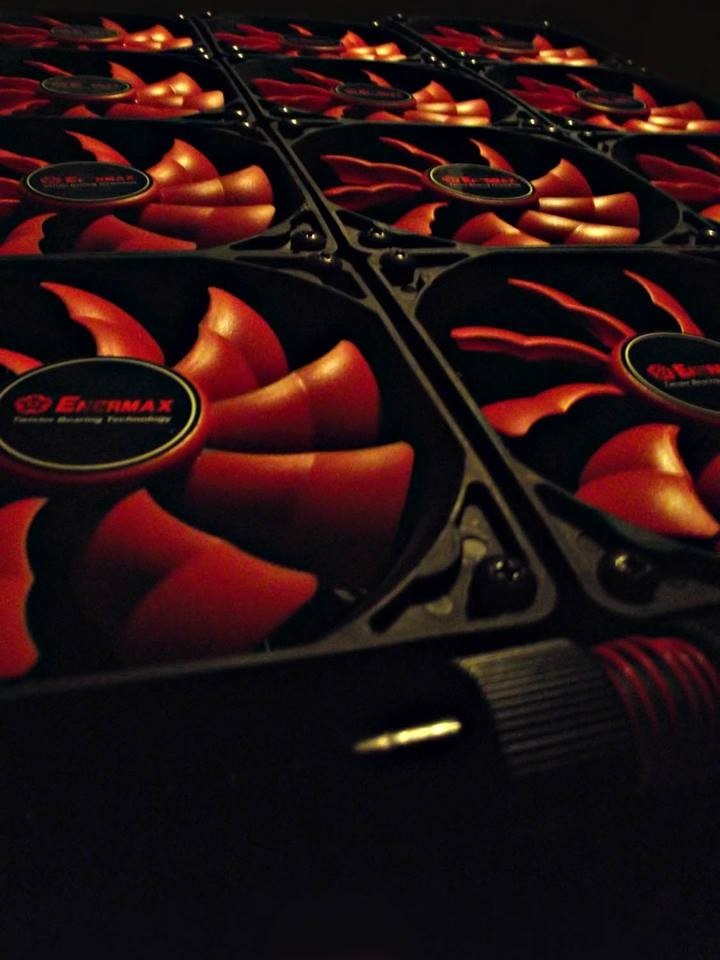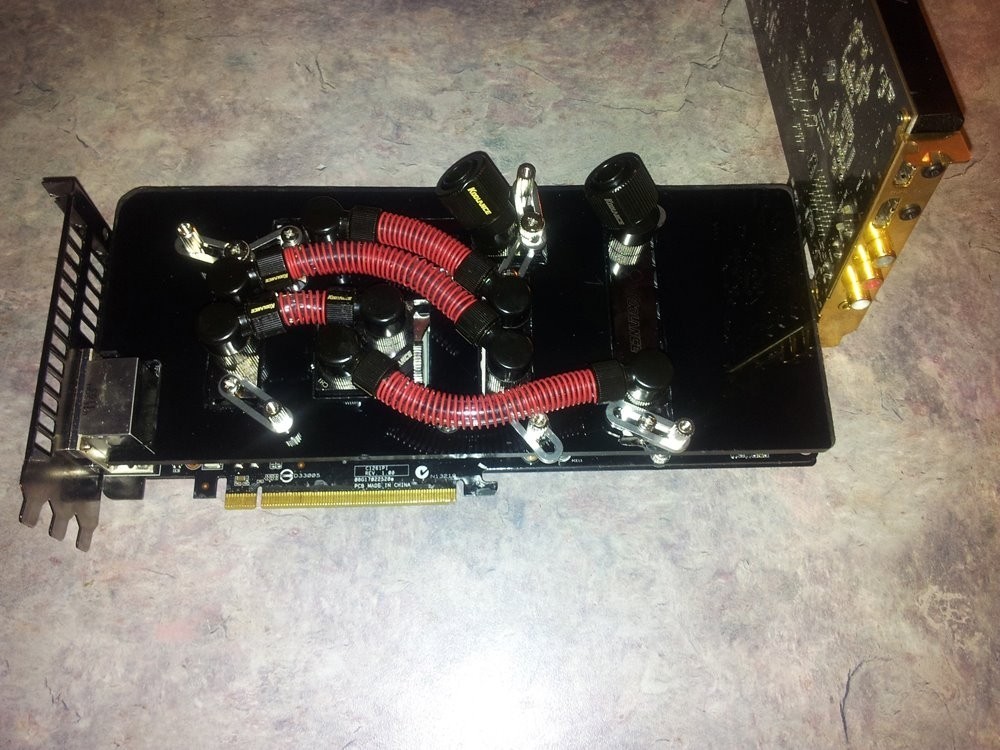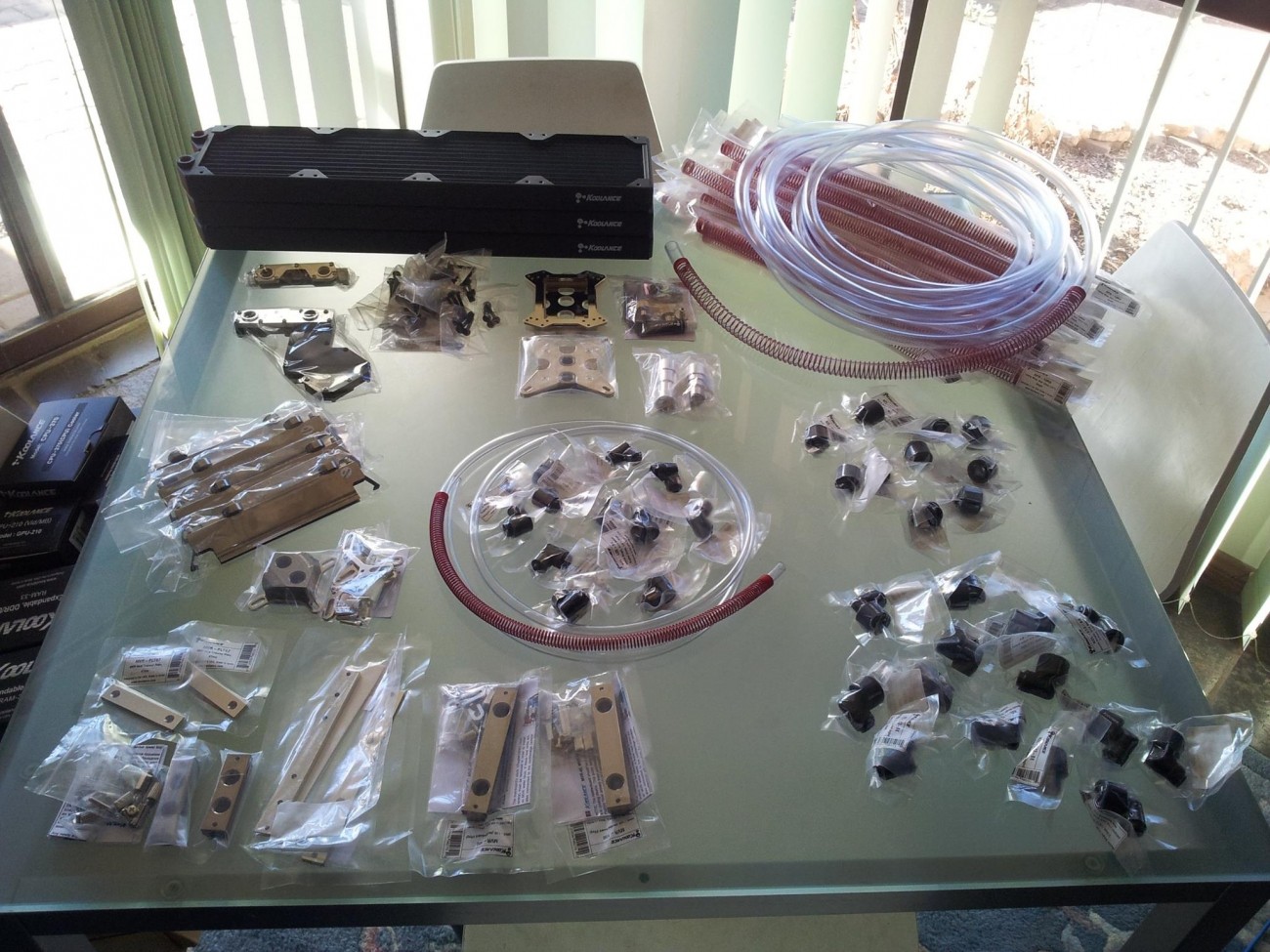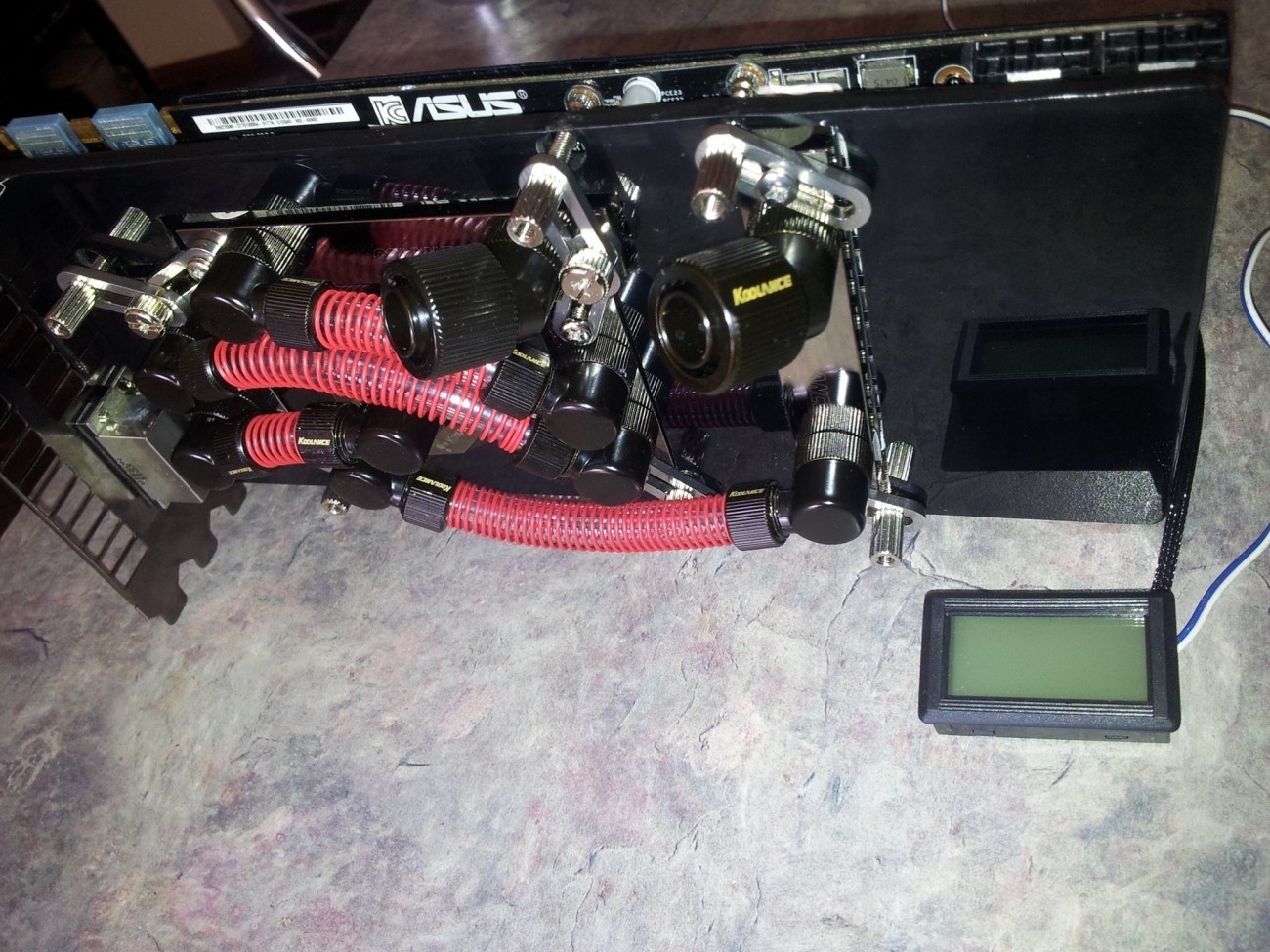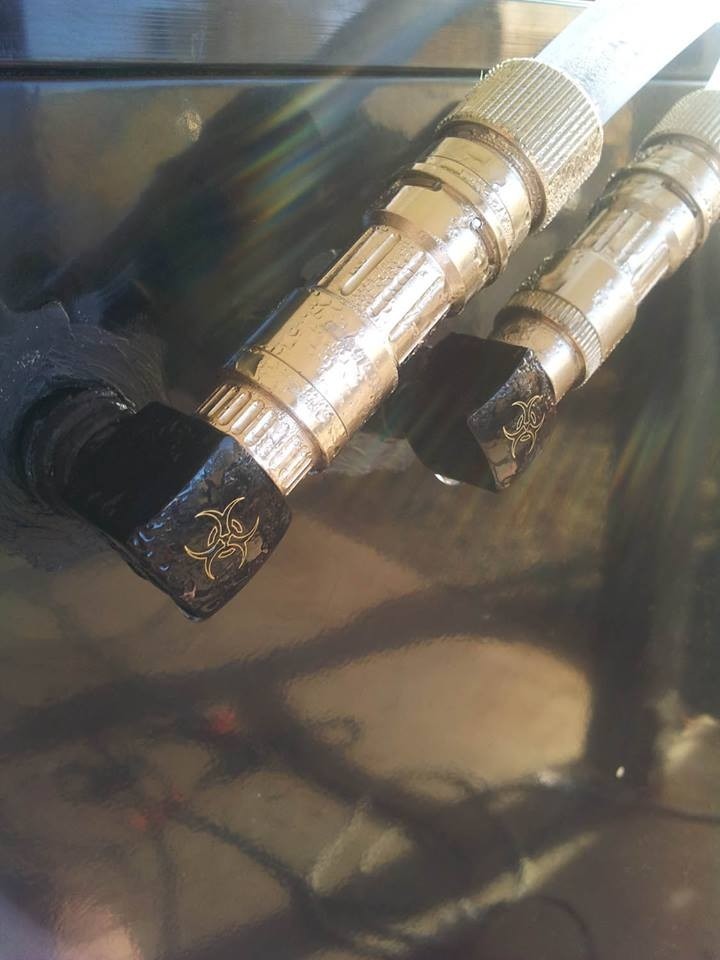 Related Tags