Duke University creates first contracting human muscle in research lab
Researchers from Duke University create the first contracting human muscle grown in laboratory.
Published Jan 14, 2015 1:47 AM CST
|
Updated Tue, Nov 3 2020 12:10 PM CST
Duke University researchers have grown human skeletal muscles in a research lab, with the manufactured creation able to contract and respond like native tissue. It's possible the lab-created muscles can help with drug research and so researchers are better able to study diseases.
Researchers used human cells that progressed past stem cells but didn't reach full muscle tissue yet - and the myogenic precursors were allowed to form into muscle fibers located in a custom 3D scaffolding.
"One of our goals is to use this method to provide personalized medicine to patients," said Nenad Bursac, associate professor of biomedical engineering at Duke University, in a press statement. "We can take a biopsy from each patient, grow many new muscles to use as test samples and experiment to see which drugs would work best for each person."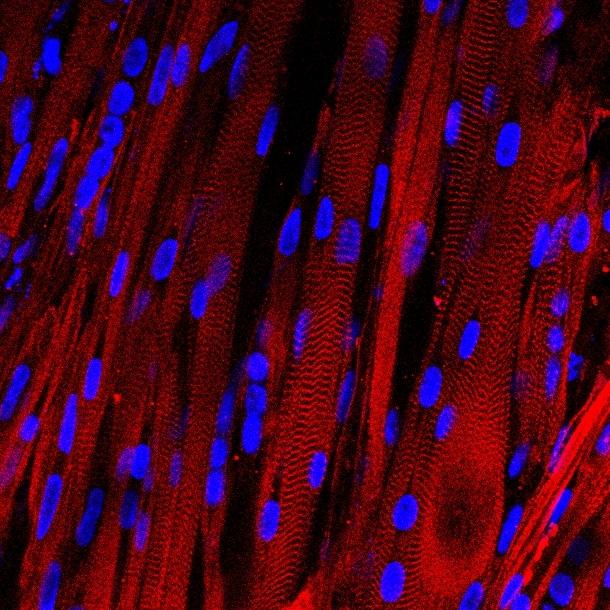 Related Tags